Case Study
Fire Cider improved customer engagement and drove a 15x ROI with Emotive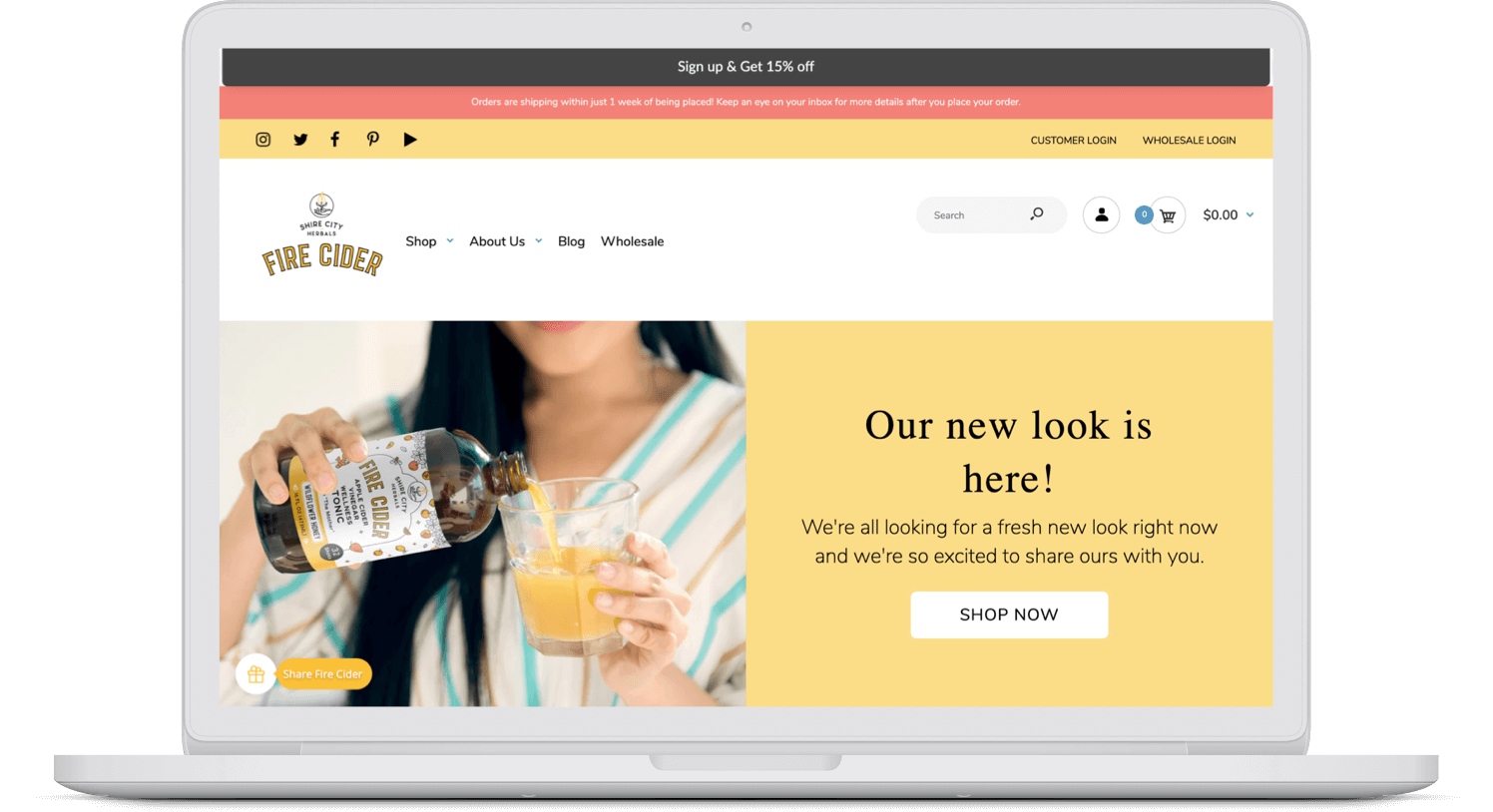 31%
welcome series conversion rate
We've seen really strong revenues on Emotive, crazy ROI, especially in the last few months. We really love working with you guys. We always get all the help we need setting up campaigns. It makes it super fast and super easy to launch something in a matter of minutes. We're a small company, so we don't always have the manpower to start new campaigns, so it's really great to have you guys as an extension of our team.
Challenge
Before joining Emotive, Fire Cider was looking for a more effective way of increasing customer engagement and improving brand awareness. Additionally, as a small company, Fire Cider wanted to ensure that their marketing efforts were focused on campaigns with the highest ROI potential.
Solution
With Emotive, Fire Cider was able to significantly increase customer engagement from their text outreach. Janet mentioned that their customers preferred communicating with their brand in a more personal way than email and that Fire Cider received consistently positive feedback from their communication over SMS.
Results
Fire Cider has seen some impressive results from their SMS campaigns to date. Since joining Emotive in May 2019, Fire Cider's ROI from SMS has averaged 15X with conversion rates as high as 31% in recent months.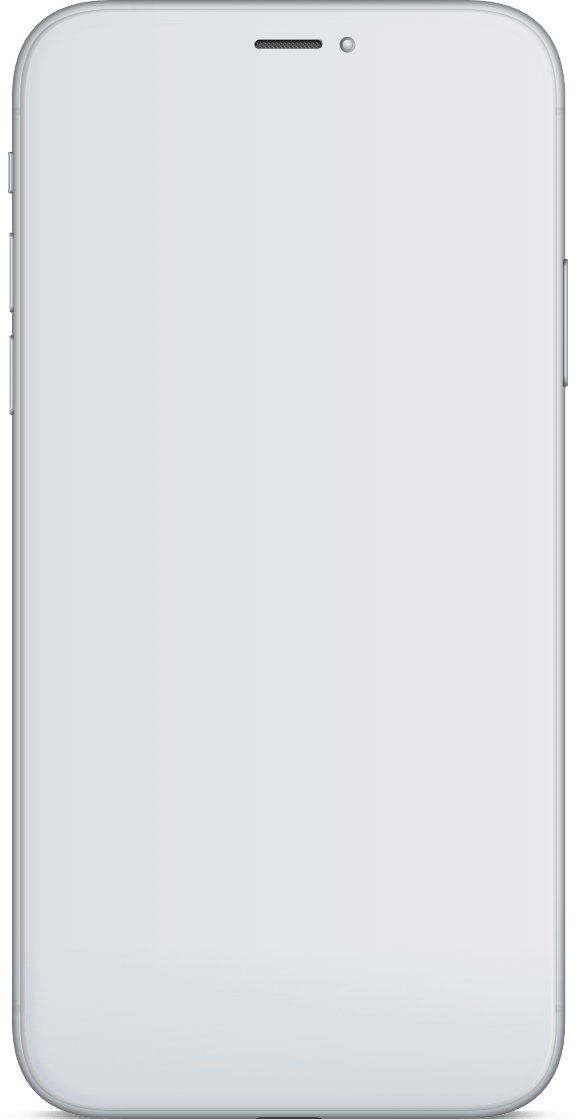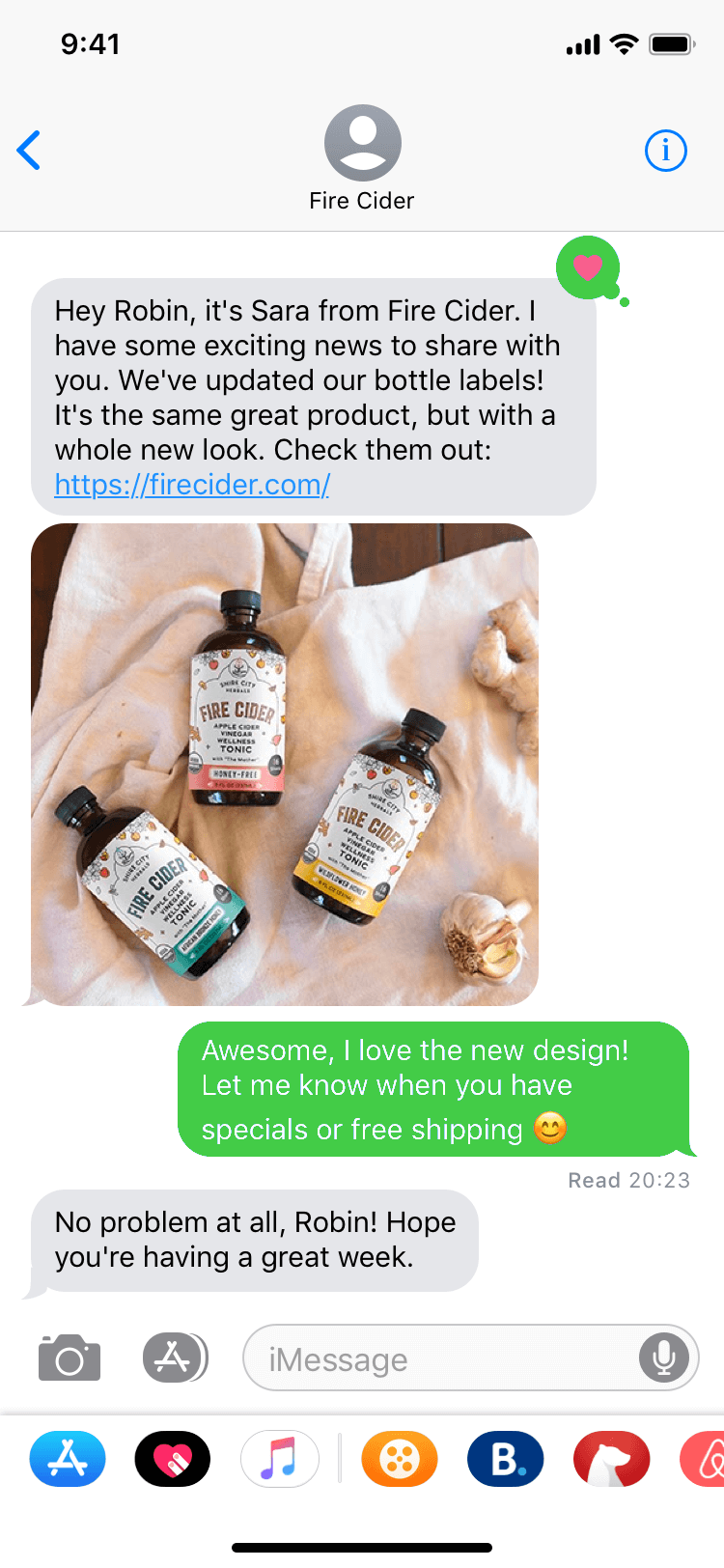 About Fire Cider
Fire Cider is an Apple Cider Vinegar tonic infused with superfoods including turmeric, ginger, garlic, lemons and oranges. Fire Cider's goal is to empower people to take their health and well-being into their own hands. They take joy in supporting their customers in their personal wellness journeys by providing the highest quality Apple Cider Vinegar tonics. Every tablespoon of Fire Cider, no matter the flavor you choose, packs an energizing punch of concentrated ingredients.
Fire Cider works with certified organic farmers who understand that sun, unadulterated soil, and clean water combine to create culinary marvels. Pesticides, growth hormones, and other artificial additives aren't even in their vocabulary.