Special Offer
Free SMS & MMS messaging for BFCM
We're offering Free SMS & MMS messages through Black Friday / Cyber Monday to support ecommerce businesses.
This can save you up to $50,000.
We know now the importance of ROI this year more than ever. Take advantage of this special offer to maximize your ROI during BFCM.
Fill out the form to chat to a product expert and get started.
Note: existing customers can take advantage by talking to their Customer Success Manager.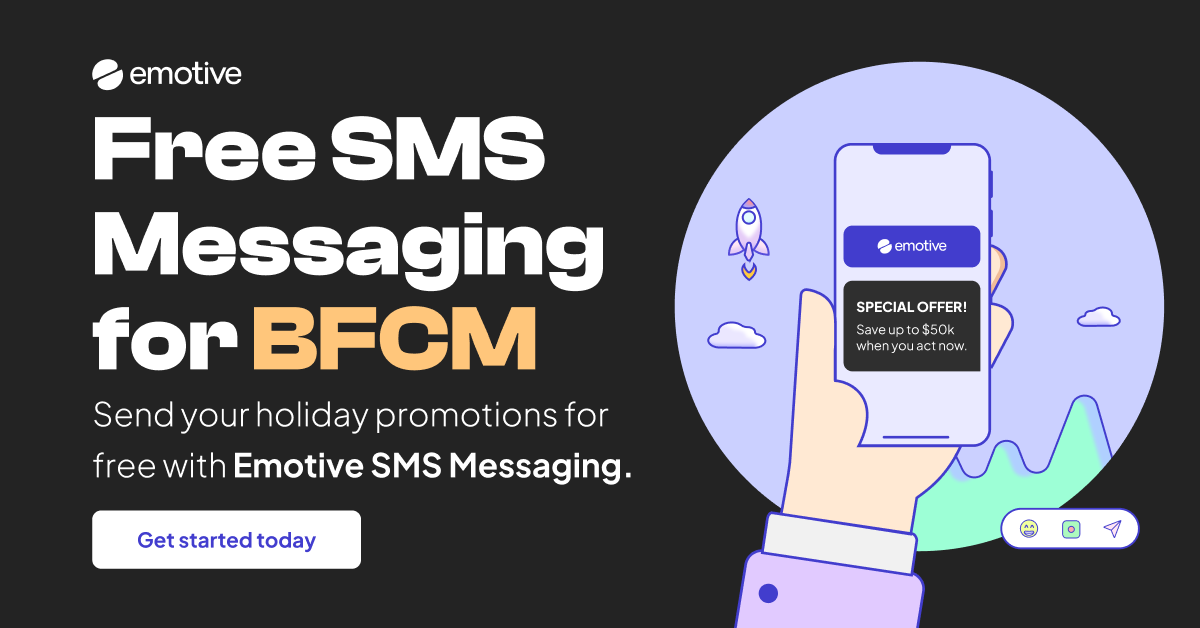 Request a demo to take advantage