April's here and spring is in full swing. As your partner in conversational texting, Emotive is ready to help you embrace the new season and maximize revenue all month long: there's so much to look forward to! Whether you're getting ready for Easter, Passover, Tax Day, or Earth Day — or looking ahead to May — you've got unique opportunities to surprise and delight your list with VIP offers. Use your brand's platform to promote a sale, help customers prepare, speak out on sustainability, and engender trust.
We've assembled strategies and broadcast inspiration for these key dates and more, included here in this month's SMS Marketing Guide. Ready to turn April showers into serious sales? Let's get going.
1. April Fool's Day: Entice customers with a "gotcha" deal
One way to really get customers' attention on April 1st? A cleverly crafted broadcast with a BIG payoff! 
Here's a how-to: First, structure your broadcast so that the preview of the message will catch your customer's eye.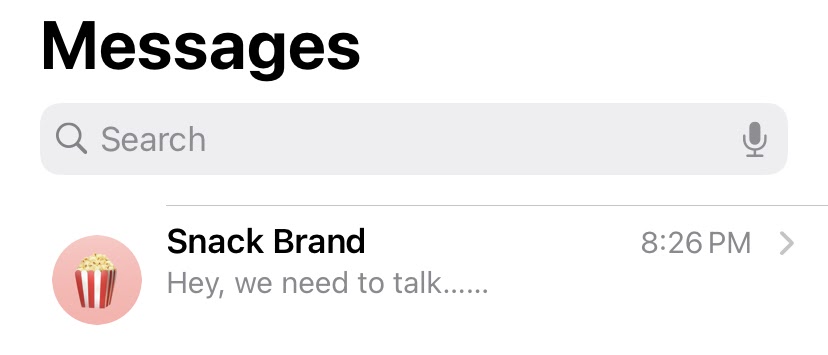 Next, insert a few blank lines and then let them know that you're actually treating them to a sale—April Fool's!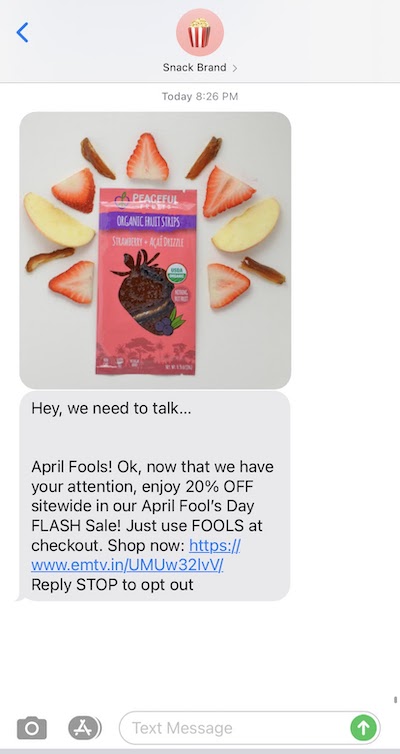 2. Easter: Encourage gifting, and ordering ahead, for the holiday weekend
Customers are filling their Easter baskets and getting ready for Easter brunch, so help them hop to it! Incentivize shopping ahead–and follow up with a "last call" reminder broadcast–to make sure that gifts arrive in time for Easter Sunday!
Most Easter marketing will be sent out prior to Easter Sunday, so be sure to kick off your sale prior to the holiday.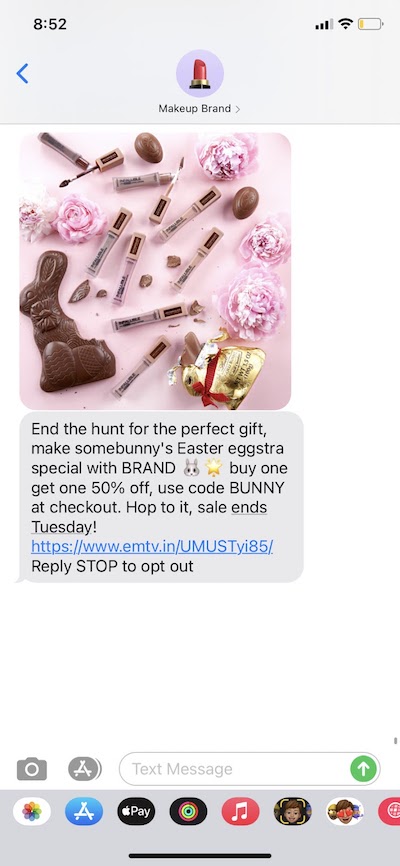 3. You can also engage your customers in an interactive "Easter Egg" Hunt!
Simply send out a broadcast with a code "hidden" in the image or gif you include. If customers identify it and reply correctly with the code, created in Keywords, they'll receive a triggered response with their discount code and a link to shop!
First create a keyword that matches the Easter themed word you plan to "hide" in your image! Make sure to provide the actual discount code in the body of the automated reply as well as in the "discount code" field. 
Pro tip: Include a fun image to boost CTR and deliverability.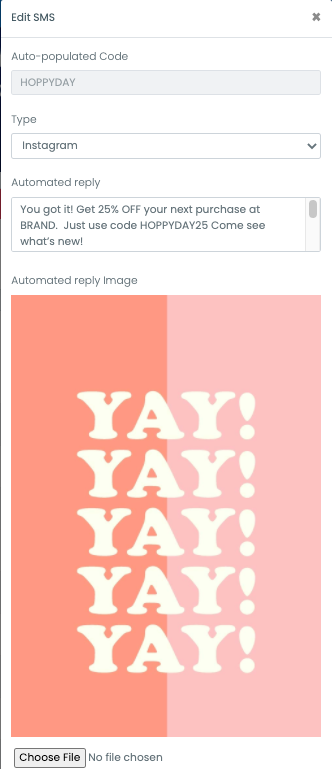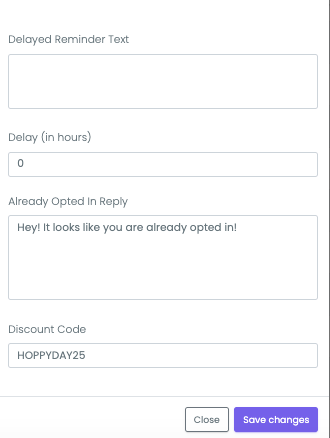 Next, send out a broadcast with your image and instructions on how to participate!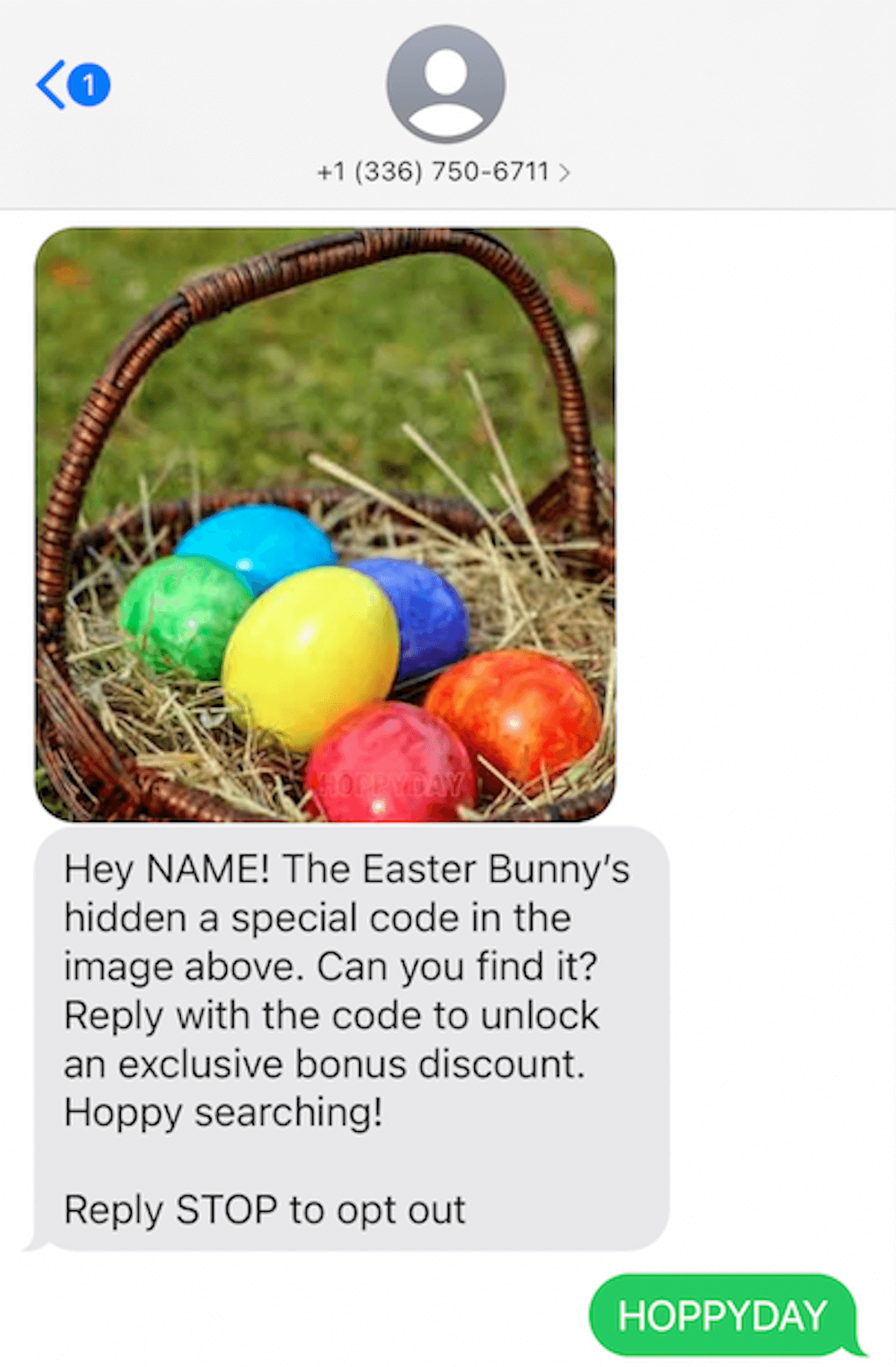 The end result would look something like this:
4. Spring Loyalty Message: Re-engage past customers with a fresh offer for Spring!
First, create a segment of customers who have placed an order in the past, but have not purchased anything from your store recently: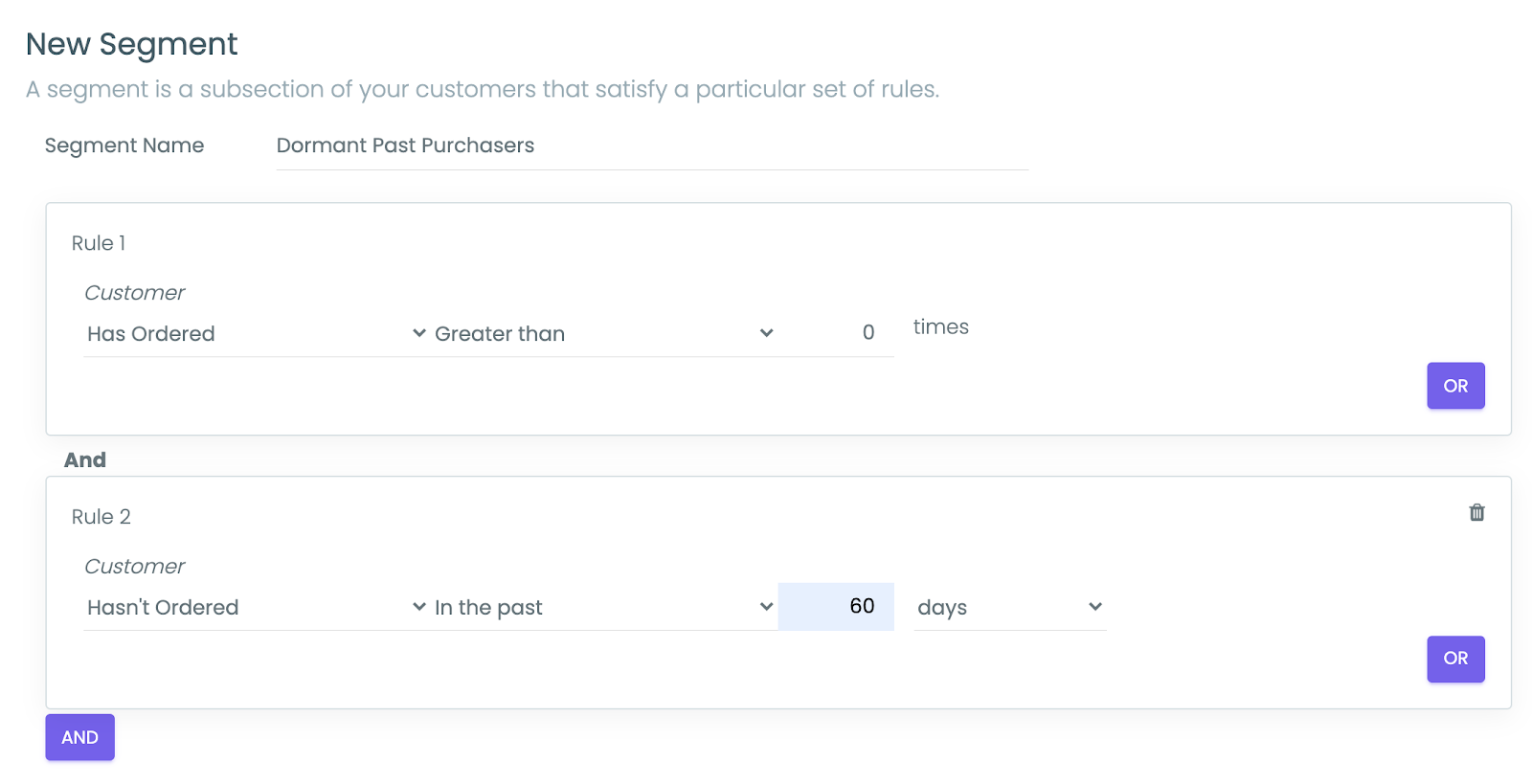 Next, craft a message that conveys appreciation for your customers, and generates excitement for the new season and what's to come!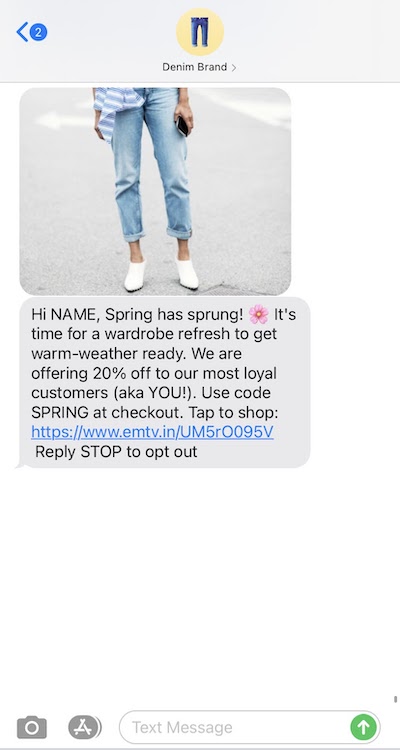 5. Earth Day: Launch a new collection and give back to your community!
Studies have found that 84% of Americans believe it's important for the brands they purchase from to support charitable organizations that align with their values. Earth Day is a perfect place to start! Let your customers know that you share their love for our planet, and that their purchase has power.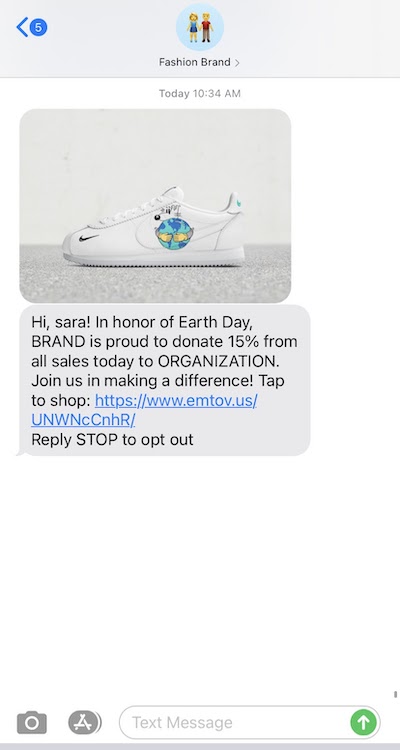 Once Earth Day has passed, tally up how much money you were able to raise for the cause of your choice and keep your customers in the loop! This small gesture will go a long way in building confidence and trust with your list.