Ecommerce Marketing Mastery:
The Emotive Podcast Series

Click below to follow for bi-weekly broadcasts from the ecommerce frontlines
Recent Episodes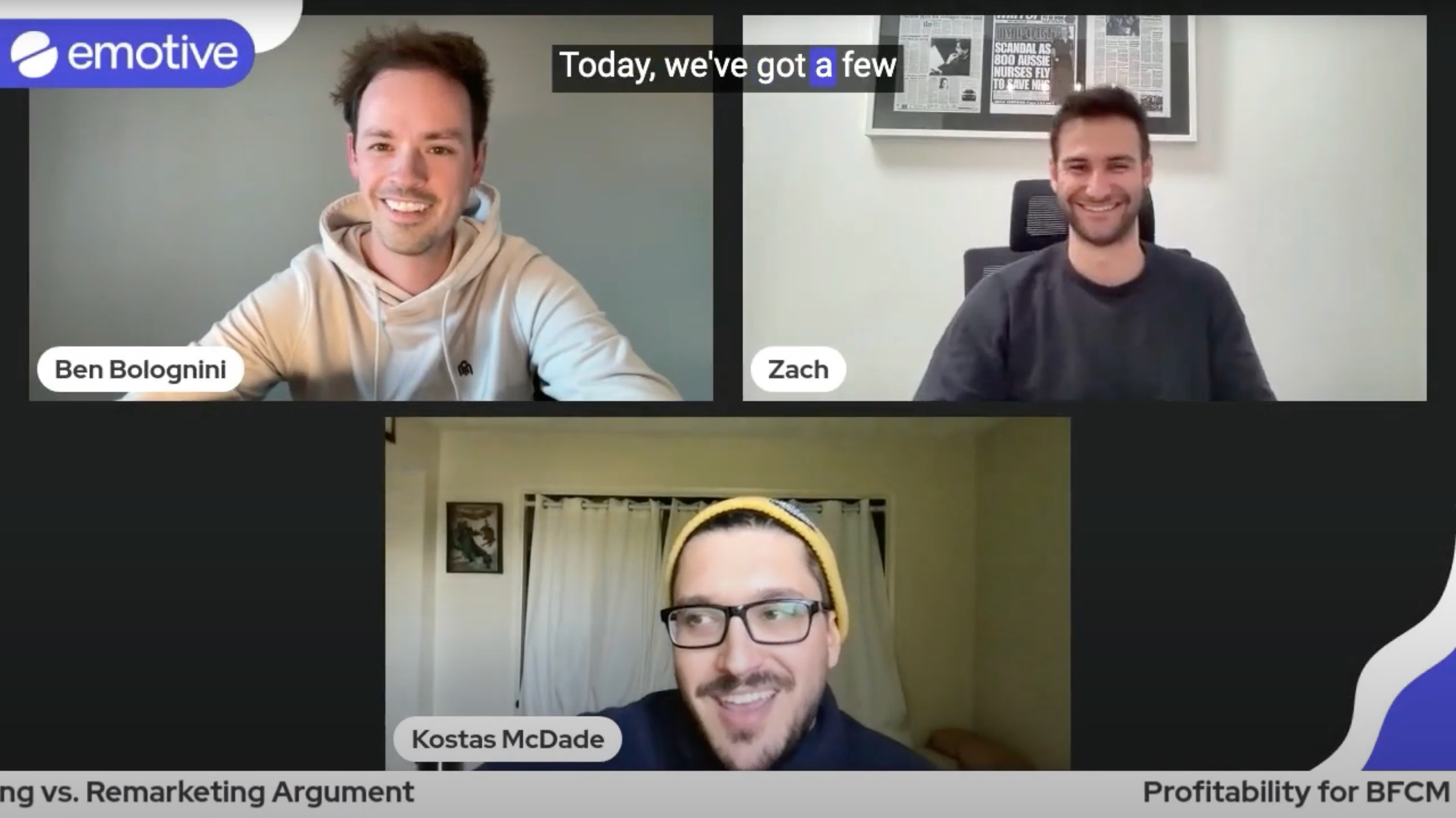 Watch on
Get ready to unlock the secrets of profitability in the whirlwind of Black Friday and Cyber Monday (BFCM)!
Tune in to our latest Emotive Podcast episode titled 'Profitability for BFCM - The Prospecting vs. Remarketing Argument'. Join Ben Bolognini, Vice President of Marketing at EmazingGroup, Kostas McDade, VP of Growth at Emotive, and Zach Wise, Co-founder and Chief Product Officer at Emotive, as they discuss tactics that define success in the intense BFCM period.
Discover the fine balance between prospecting for new customers and remarketing to existing ones, and learn how these strategies impact your bottom line. Whether you're a seasoned marketer or new to the ecommerce game, this episode is packed with insights and lively discussions that will equip you with the strategies you need to maximize profits in the most competitive time of the year.
Don't miss out on these invaluable lessons in profitability – your guide to navigating BFCM is just a play button away! 🌟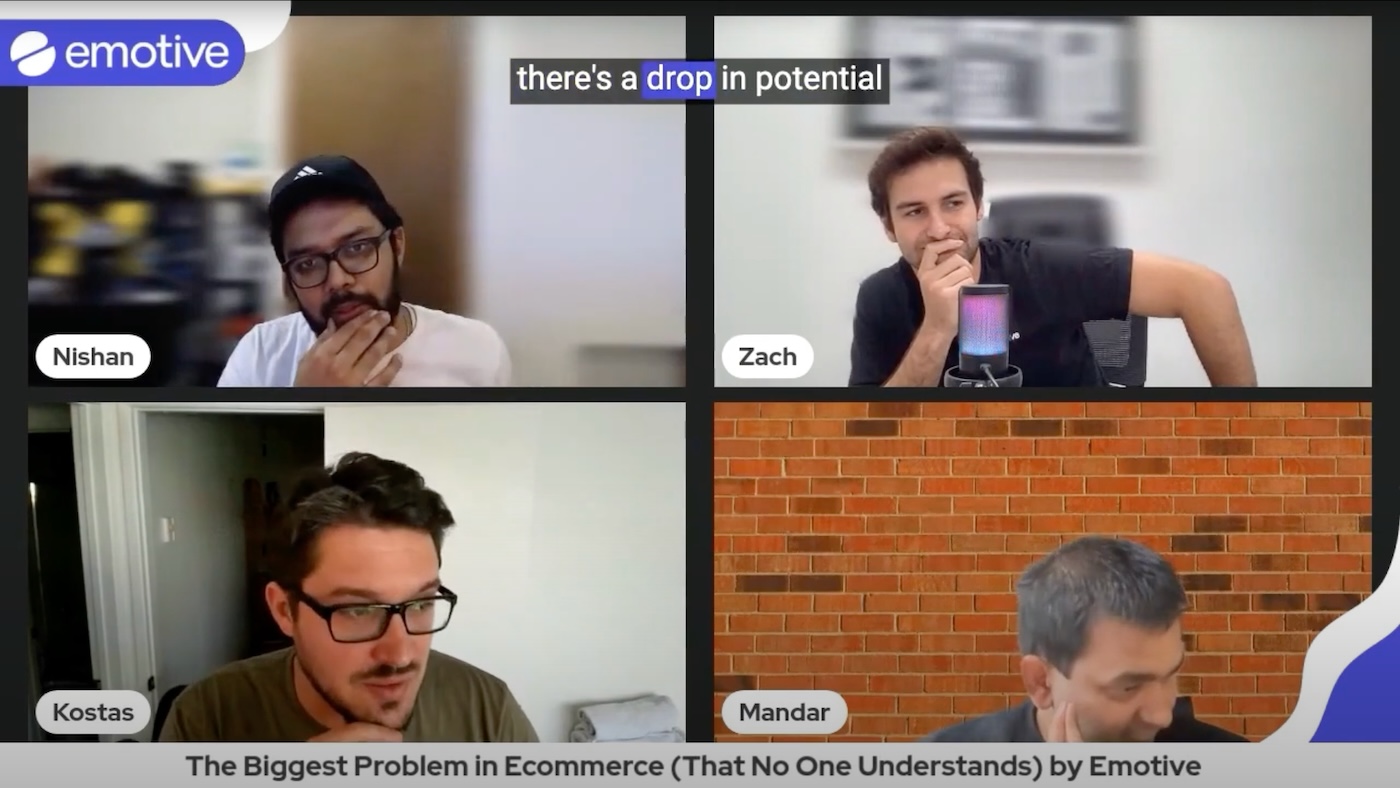 Watch on
The impending phase-out of third-party cookies by tech giants, AKA the cookie apocalypse, poses significant challenges to the entire online marketing ecosystem. These cookies, which have historically been instrumental in tracking users effectively and serving tailored ads, are set to become obsolete, raising concerns for marketers and entrepreneurs.
In this episode, Emotive emphasizes the need to grasp the evolving dynamics and its significant implications for ecommerce businesses. Tune in to discover actionable solutions tailored for today's ecommerce challenges.
Want to be a guest on our podcast?