Case Study
Good Day Chocolate drove $174K in sales and a 14% click-through rate with Emotive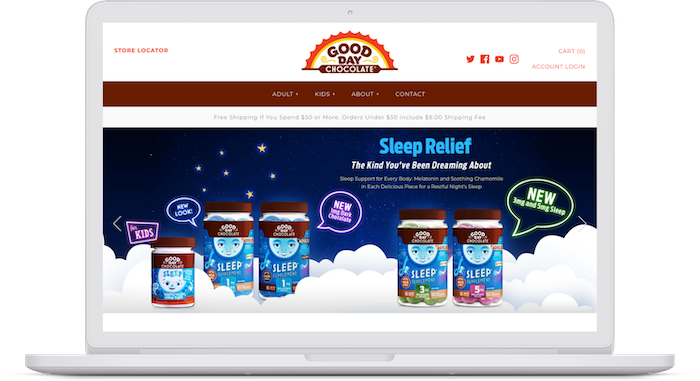 "We did an April Fool's Day Broadcast and it was probably one of the biggest responses we've ever had. We had a massive return in sales, 10x on that day."
Challenge
Prior to using Emotive, Good Day Chocolate relied on email marketing to communicate with their customers. They found that this channel alone was not very effective in building relationships or driving traffic to their website.
Solution
Good Day Chocolate started using Emotive SMS to capture more opt-ins, drive website traffic, and engage their customers in a more personal way through conversational texting.
Results
After launching an April Fool's Day Broadcast with Emotive, Good Day Chocolate saw a 10x sales spike in one day. They've also seen a 14% click-through-rate and 13x ROI on the platform.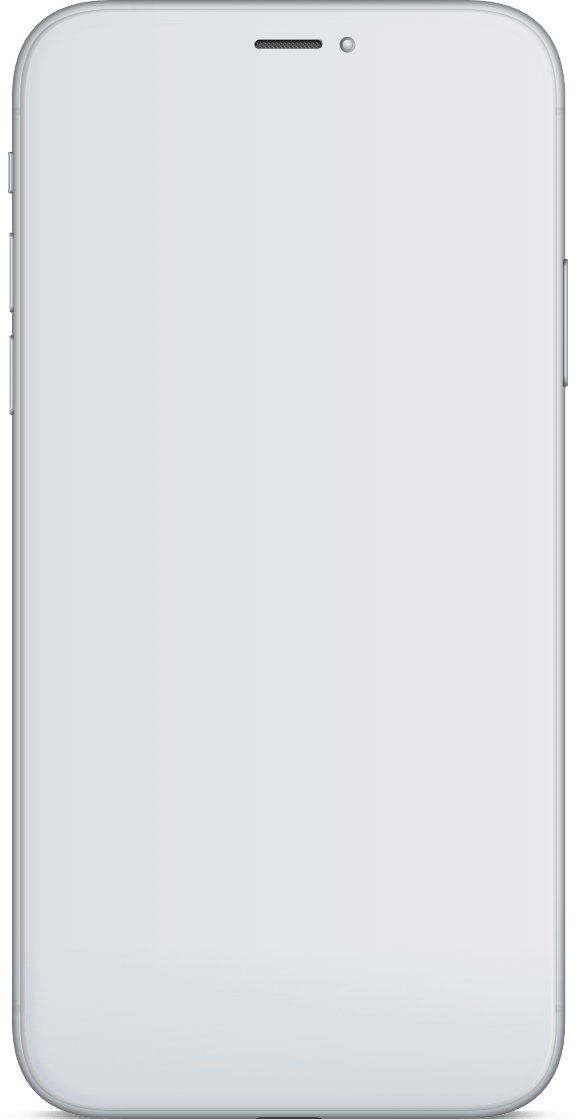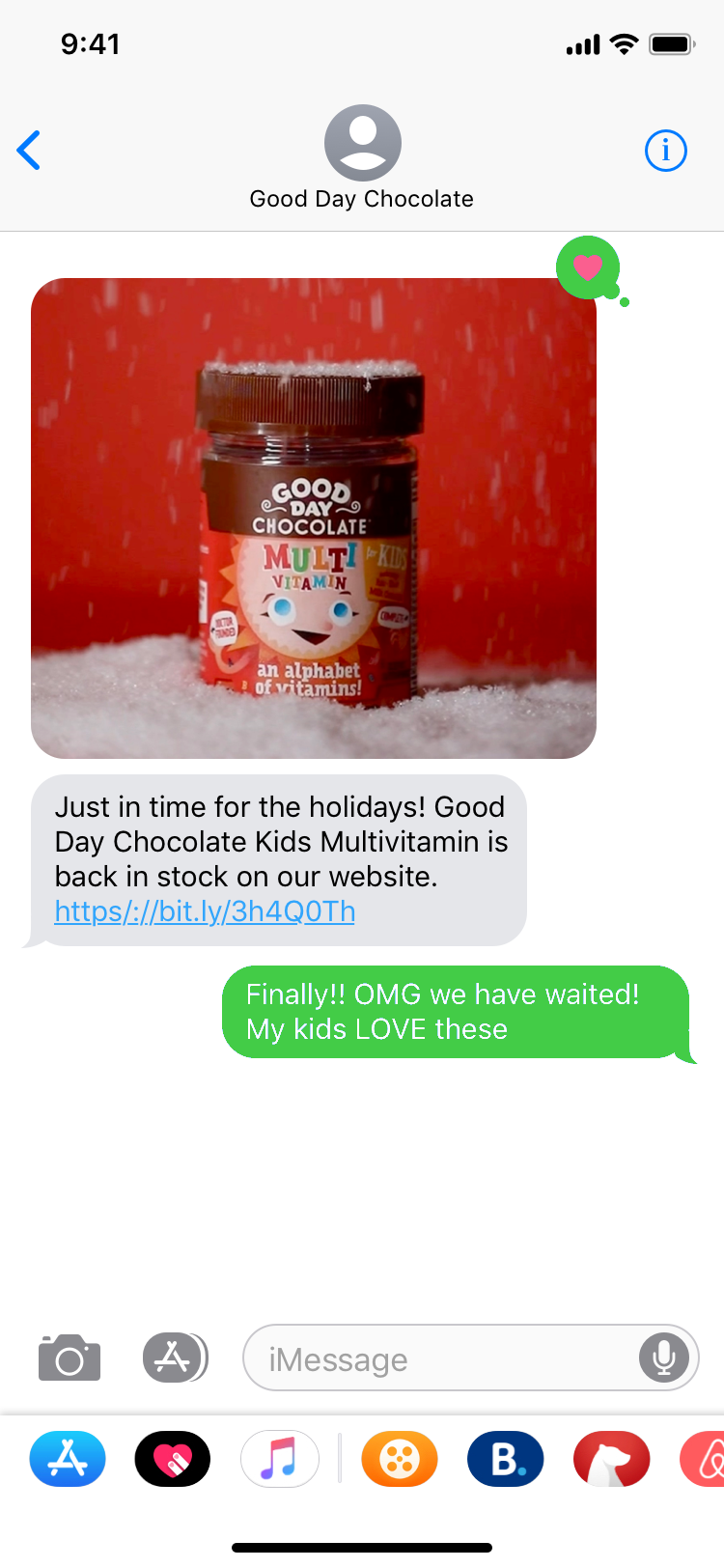 About Good Day Chocolate
In 2010, Dr. Andy, a Facial Plastic Surgeon and Ear, Nose & Throat doctor, set out to create a more responsibly dosed dietary supplement that was easy to take and tasted delicious. Starting in his kitchen in Boulder, Colorado, he began crafting lollipops with functional doses of common medications for his patients. Add a few more years of R&D, plus his life-long friend and business partner, Simeon, and Good Day Chocolate was born!
Whether you're tired, anxious, restless, or just plain craving chocolate – we're here for you. Each product does exactly what it says and is packed with premium supplements made with delicious Fair Trade dark or milk chocolate. Now that's mood food!
We offer a
5X ROI guarantee
Share your vision with our Strategists. We'll build a plan together and help you get started.