Case Study
Good Ranchers uses Emotive to deliver customized experiences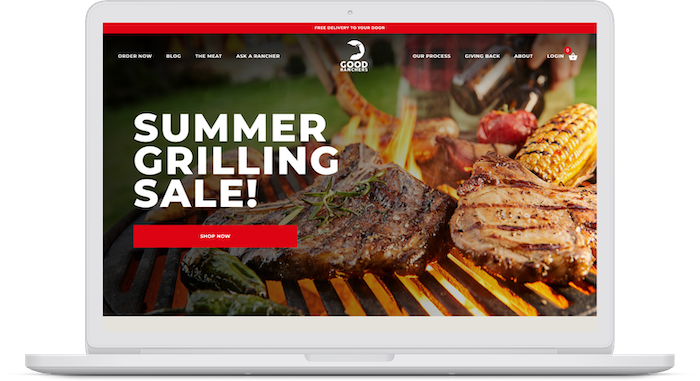 33%
click-through rate with Experiences
99%
response rate with Experiences
"With Emotive, we have been able to start segmenting out our customers and creating more customized experiences."
Challenge
Before Emotive, Good Ranchers wan't able to have genuine conversations with customers at scale.
Solution
Using Emotive, Good Ranchers is able to engage with customers via text message at multiple touchpoints, including sales and customer service.
Results
Since implementing Emotive, Good Ranchers has seen a 33% click-through rate and a 99% response rate with Experiences. They've also seen an 8x ROI.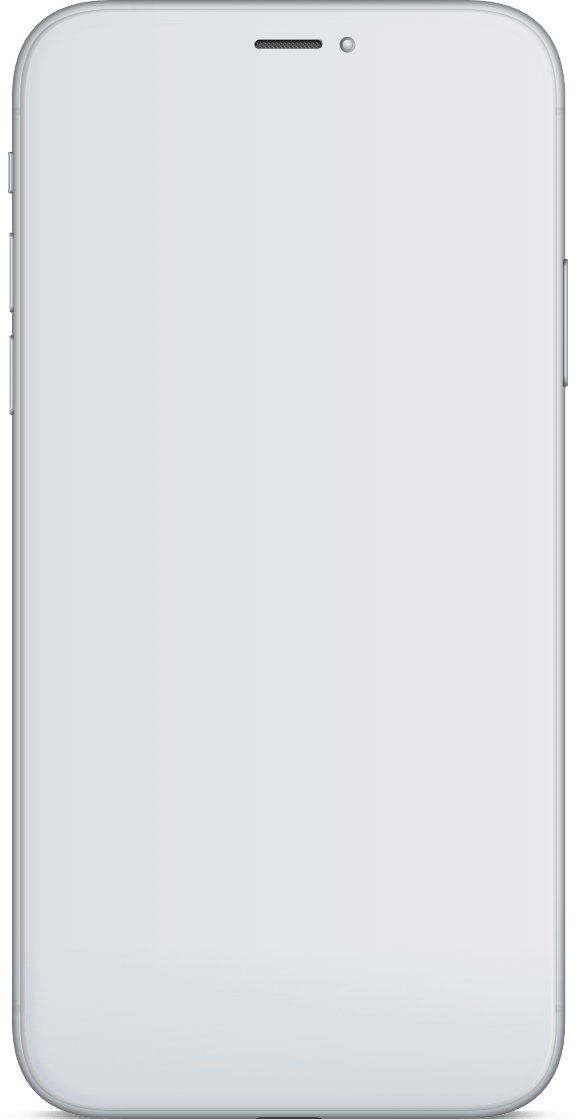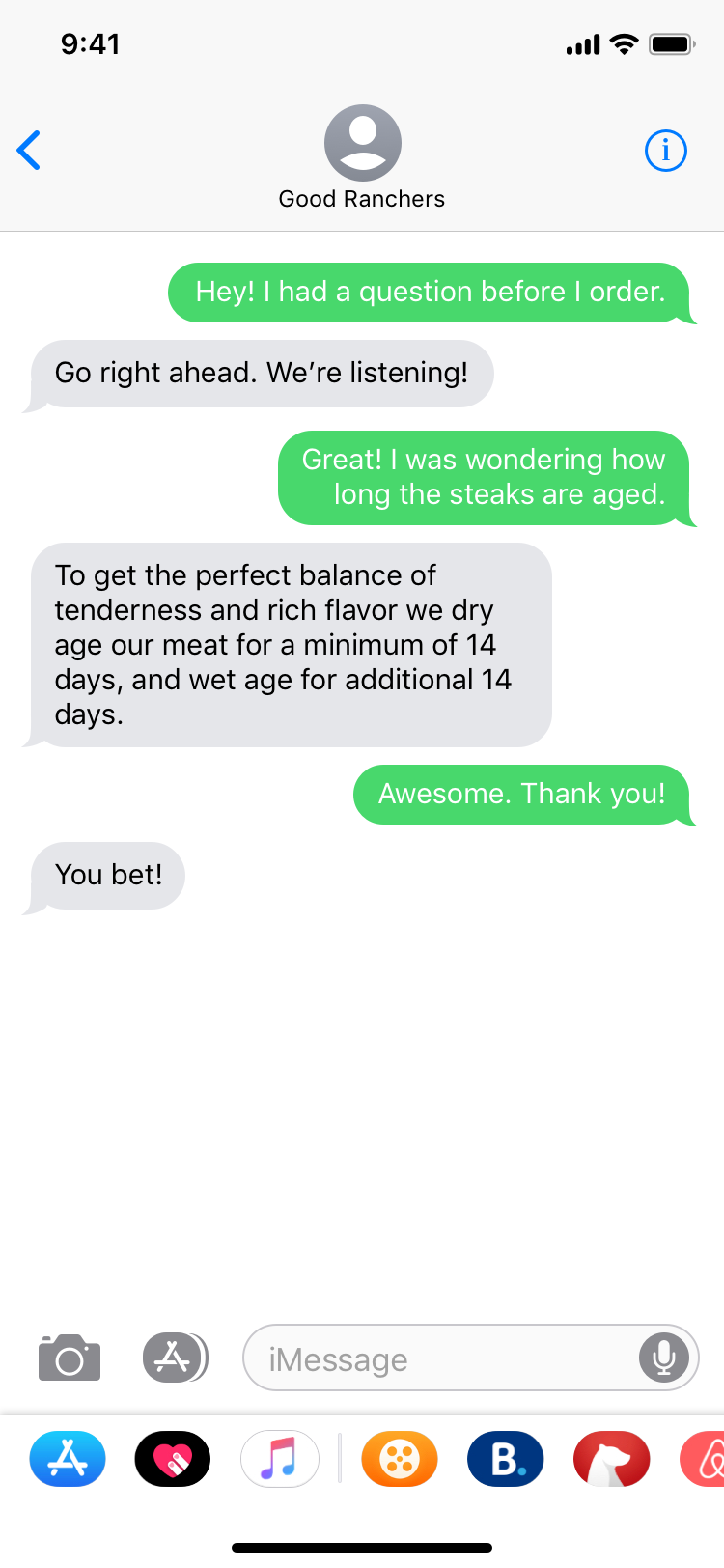 About Good Ranchers
Good Ranchers started with an idea scribbled on a napkin in our living room. That idea was to provide American families the center of the plate meats they deserve, at a price any family can afford. Over the last 3 1/2 years we've grown from small family pop up shops to an ecommerce business with over 40 million dollars in total revenue.
Our growth has been directly tied to our unwavering commitment to proudly sourcing from only 100% American local farms and ranches. And as one of the only 100% American Online meat companies, we stand by our name Good Ranchers. Our goal hasn't changed over the last 3 years, which is why we continue to develop new product lines and programs that are unashamedly American. 
We don't just support the local American farmers, we also support families in need with our Good Ranchers give 10 program, which is our food bank donation program. For every package purchased from us we donate 10 meals to food banks across the country. Over the last 3 years we have donated over half a million meals.
We offer a
5X ROI guarantee
Share your vision with our Strategists. We'll build a plan together and help you get started.