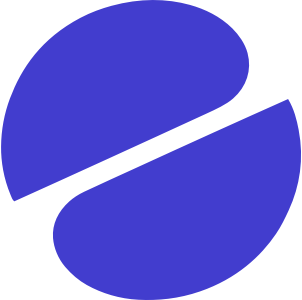 /

Are you looking for the best Yotpo alternative?
Emotive enables eCommerce businesses to scale 1:1 relationships through conversational text messaging.
1 click set up
14 day free trial
5x ROI guarantee
Brands we've worked with Why choose Emotive over SMSBump?
Build your list with conversational ads

Engage shoppers with SMS messaging

Improve conversions with human-assisted AI

Reduce purchasing friction with text-to-buy

Ensure deliverability and compliance

Integrations with top ecommerce apps

Agency-level Customer Services
Reviews by customers who switched from SMSBump to Emotive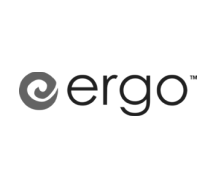 Robert Reed
CEO Ergo Styling Tools
Working with Emotive has been a true game changer for our business. For the first time ever our texting feels conversational. Working with the team at Emotive has been a dream come true. They always go above and beyond. On top of all of this our sales have gone up dramatically. Thank you so much, Emotive.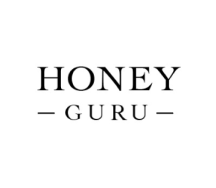 Christopher Loney
Founder Honey Guru Inc.
[Emotive] has allowed me to save a lot on fees, not to mention the customer service team who are always willing to help.
Grow your List 10X with Emotive SMS Ads
Sidestep iOS barriers and gather first-party data at the top of the funnel to maximize customer lifetime value (CLV). Emotive is the only platform to offer Conversational Ads, a fully managed paid ad solution with higher opt-ins and lower opt-outs than traditional pop-ups.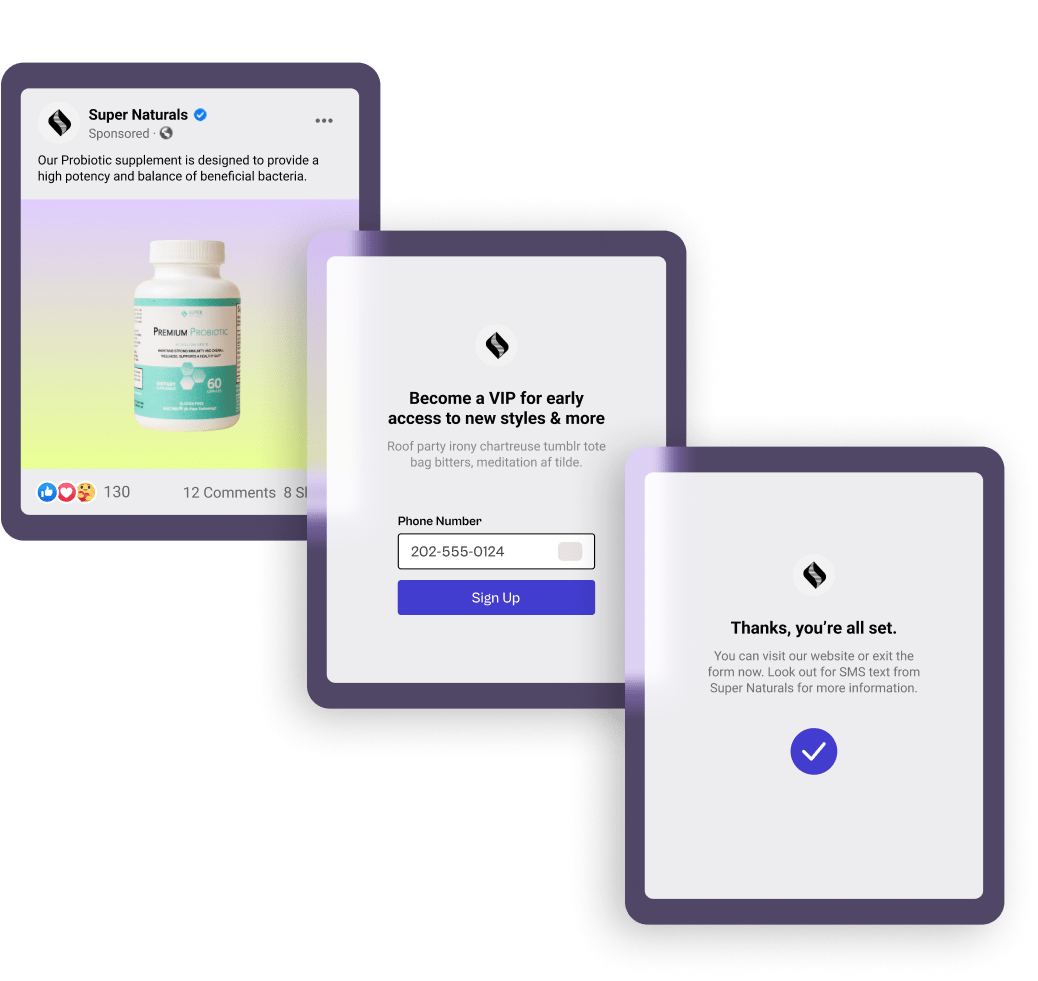 Engage shoppers with conversational texts
Generic bulk texting turns customers off. Meet and engage shoppers where they are with personalization, managed responses, and conversations that are customized and on-brand. Emotive is built for two-way texting, so you can increase conversions and loyalty.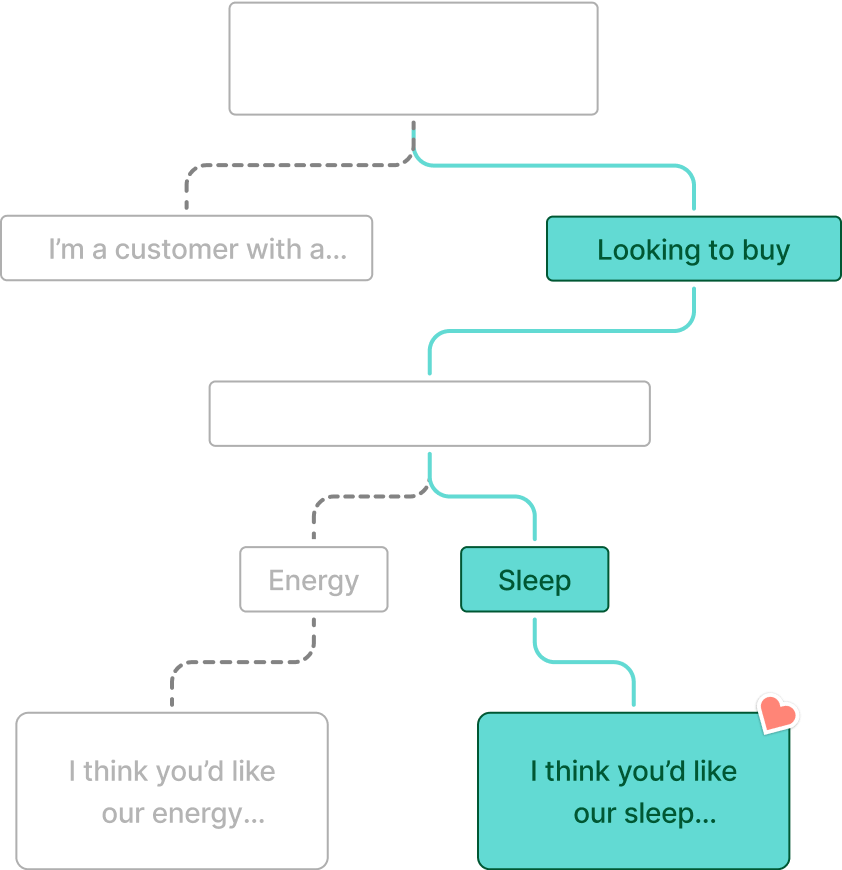 Remove purchasing friction with text-to-buy
Turn browsers into buyers with a payment experience that's easy, fast, and frictionless. Emotive's integrated text-to-buy technology optimizes your mobile shopping experience so shoppers can securely choose and check out in a single SMS thread.
Tap into our #1 ranked Customer Services
You deserve more than just tech support: get agency-level services that extend your marketing team for guaranteed ROI. We provide you with dedicated onboarding, copywriting, and design experts; exclusive strategy, best practices and trends; and SMS guides and template libraries.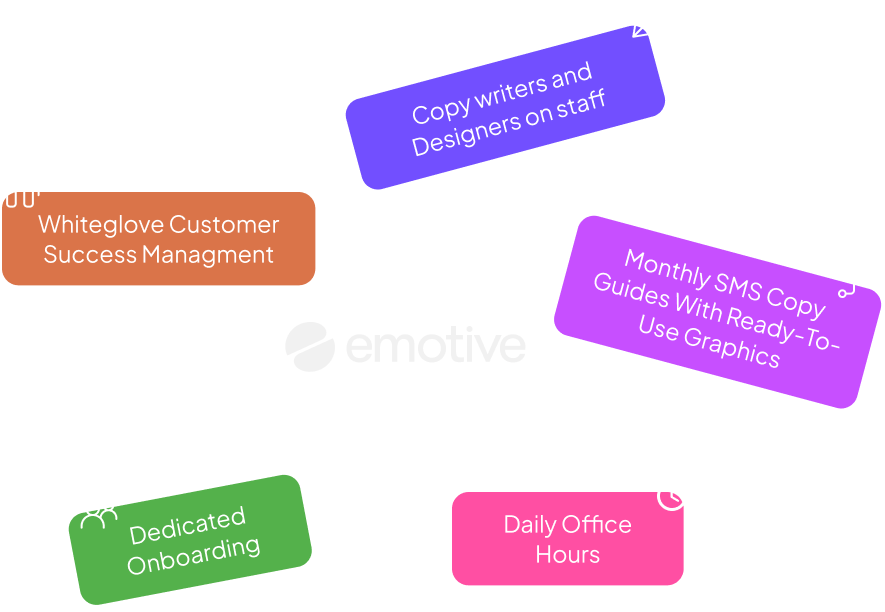 Loved and trusted by THOUSANDS
1,000+
Ecommerce brands trust Emotive
27x
ROI on average
5x
ROI Guaranteed on SMS spend
Frequently Asked Questions
What makes Emotive better than SMSBump?
Emotive provides all the features and functionality you'd get from SMSBump: text marketing software, broadcast and segmentation options, popular integrations, and SMS deliverability and compliance. But with Emotive, you also get access to key revenue growth tools: conversational ads to grow your list; optimized message strategy, copywriting, and design; and text-to-buy that integrates purchase power right into a text thread.
Why is two-way texting important?
Did you know that 60% percent of consumers want to be able to respond to branded SMS messages, but only 13% of businesses make it possible? Emotive's two-way text messaging converts 5 times higher than traditional one-way text blasts. We personalize your responses so they feel conversational. Automate common ones with our Smart Reply AI, or let our team of Shopping Experts help you reply to and route messages, even after hours.
How are Emotive's Customer Services different?
Succeeding with SMS isn't just about a software subscription. With Emotive, you get built-in marketing agency support to ensure your success. Our team gets to know you and your brand and acts as an extension of your own team. We provide you with onboarding specialists, dedicated copywriters and designers, and after-hours coverage and reply management from Shopping Experts — all included with your subscription.
Is Emotive TCPA compliant?
Emotive is designed for high deliverability and TCPA compliance. Custom-built pop-ups and templates ensure your opt-in list and marketing text messages are legal at all times. Our platform works with short codes, long codes, and high-bandwidth 10DLC numbers. No spam messages here: dedicated copywriters and designers help you craft branded, personalized texts, so shoppers feel like they're having a conversation with you.