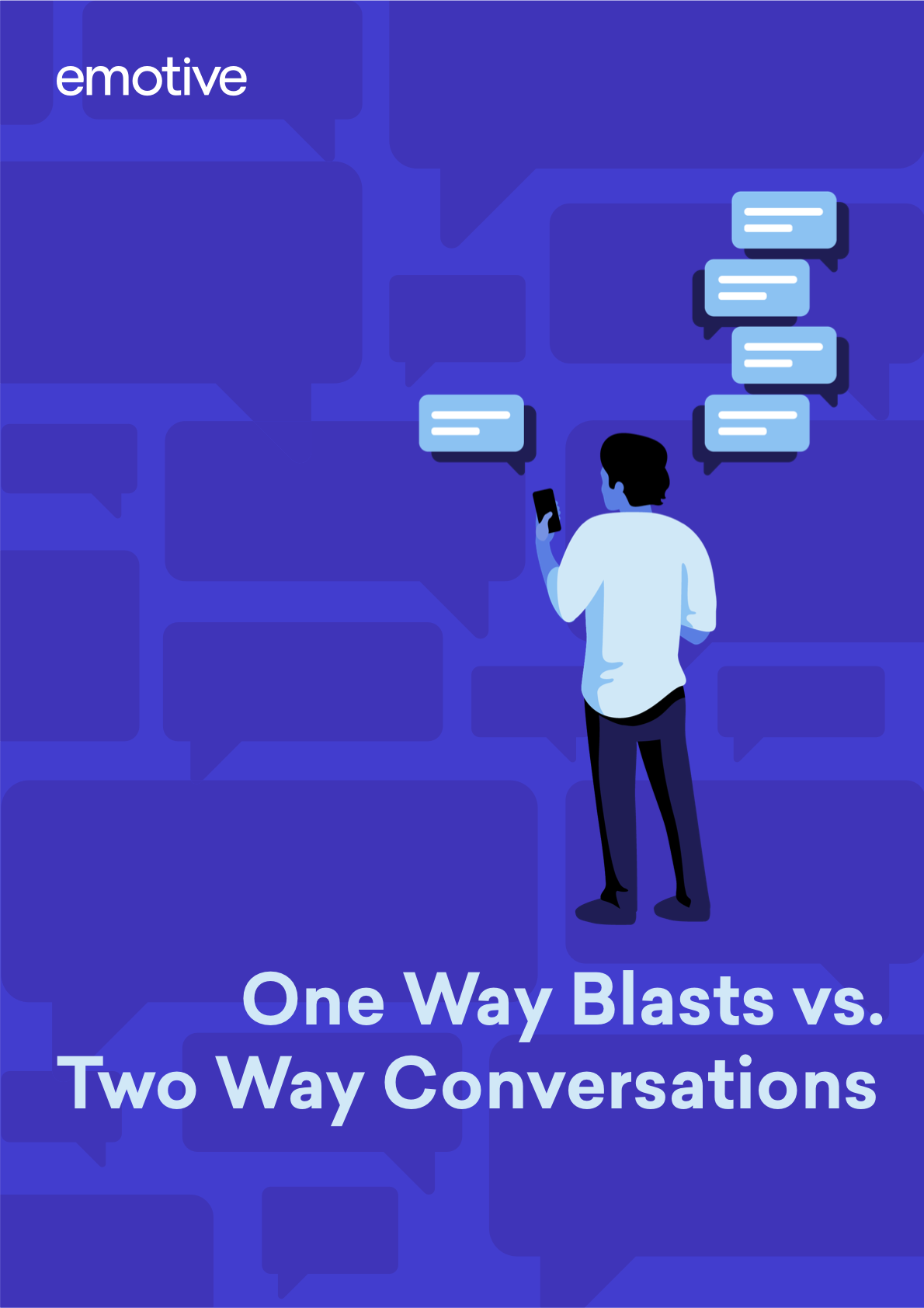 Two-Way SMS Marketing: One-Way Blasts vs. Two-Way Conversations
With the new rise in text message marketing success, e-commerce vendors are just beginning to notice how results from two-way SMS conversations overshadow one-way blasts.
Our goal in this guide is to differentiate the two approaches (one-way blasts vs. two-way SMS). We will demonstrate how each works and then offer some direction as you decide which marketing tactics work best for your brand.
Download this guide to learn:
How one-way SMS blasts work and when to use them

Why two-way personalized messaging is the future of SMS marketing

How to scale your SMS marketing program with the right platform
Trusted by the world's top brands