Text-to-Pay
Coming Soon: A Pay-by-Text Option for Customers
Using the power of conversational SMS marketing + a frictionless buying experience, the new Emotive Text-to-Pay will increase your conversions while building customer loyalty.
Increases conversion
In-text purchasing makes it easier for your customers to buy your product and boost your conversion rate.
Retains customers
The seamless ability to pay over text keeps customers coming back for more.
Personalizes sales
Text-to-Pay combined with Emotive's hyper-personalized SMS marketing creates a unique customer experience that drives conversion even higher.
Provides that human touch
Our Shopping Experts are standing by to humanize the experience and help close deals.
You include an option to purchase over text in any SMS campaign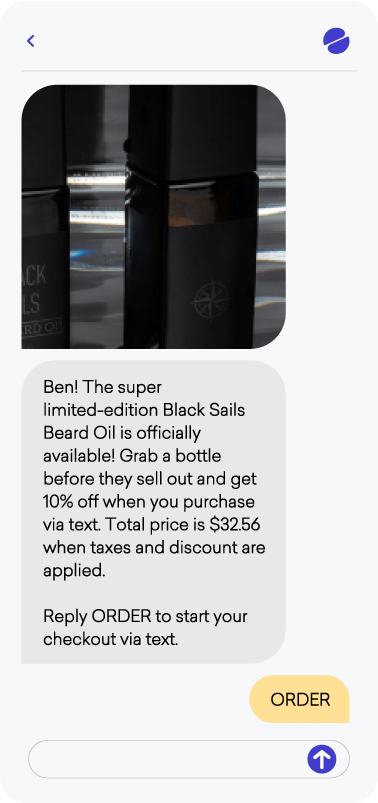 When a customer responds with intent to buy, they simply confirm their billing info in the text
Sold! The purchase is automatically processed, and loyal customers never had to leave the text chain