Successful businesses know the value of building a network and communicating important messages. The technology tools available today—whether it's email, websites, and apps or social media and texting—make it easier than ever. 
But some communication channels are more effective than others. Messaging that increases your customer base and improves revenue requires two things: that your customers trust the message, and that the message will be delivered effectively. 
It's true that text marketing has a huge advantage over email marketing (the average email open rate is just 18 percent, while 95 percent of SMS messages are opened in the first five minutes.) However, not all SMS marketing is created equal. Some platforms facilitate two-way messaging, while others don't; some platforms send SMS and MMS messages (short-message service and multimedia message service) with high trust and deliverability, while others don't.
Even if you thought your network had reached its full potential, there are probably millions of people out there who would be receptive to your text marketing campaign. If only you could reach them, effectively and reliably. That's where 10DLC comes in.
For example, Emotive was one of the only SMS services not affected by text messaging delays on Black Friday, because our users benefit from 10DLC. (No one wants to send their customers a limited-time Black Friday coupon code on … Saturday!)
So, what is 10DLC?
10DLC stands for 10-Digit Long Code. 10DLC is fast becoming the new standard for application-to-person (A2P) business messaging in the United States and Canada, as it allows businesses to send text messages directly to consumers over local phone numbers. 10DLC was created to help wireless carriers distinguish legitimate traffic, allow customers to receive fewer spam texts on their mobile phones, and give businesses a more effective way to communicate with their customers. 
How does 10DLC work?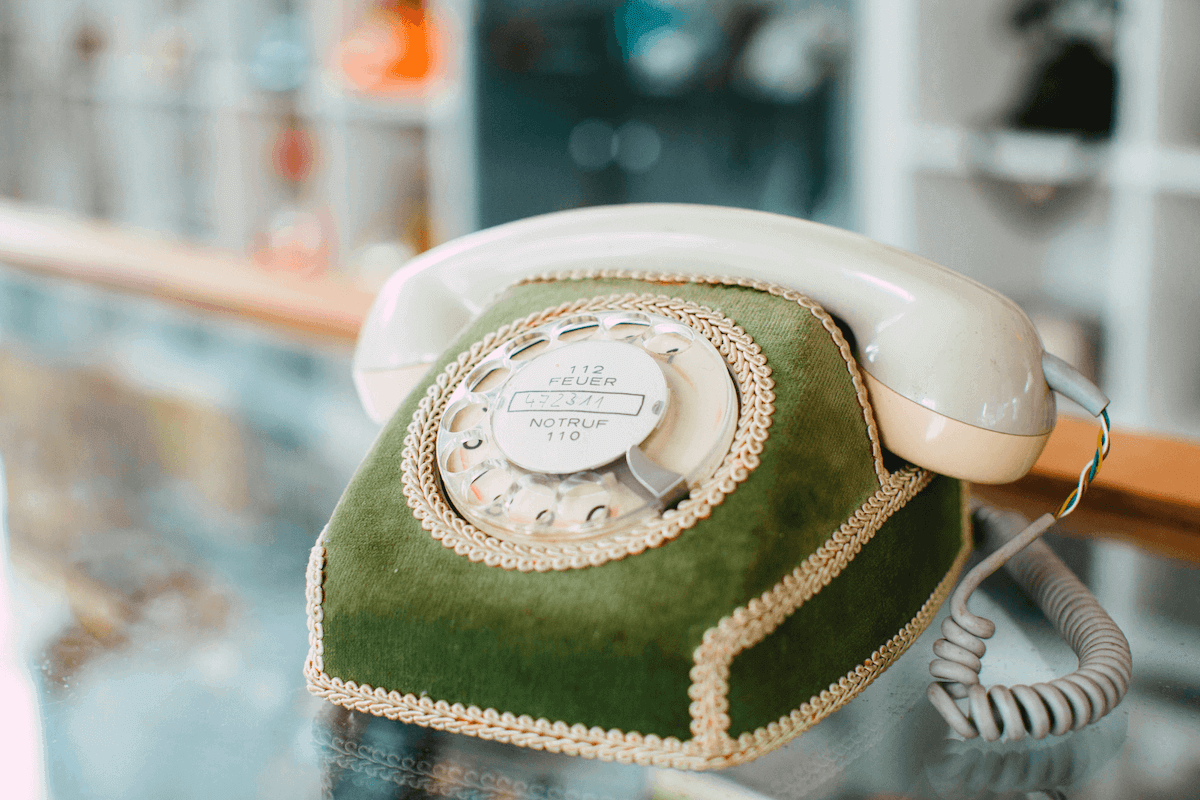 Most phone numbers weren't originally designed to send or receive bulk text messages. And wireless network operators have a responsibility to protect their users from unwanted solicitations, whether via text or phone calls. Before 10DLC, businesses that wanted to send text messages to their customers had to choose between an SMS short code (typically five or six digits), a toll-free number like a 1-800 number, or a local long code (a nine-digit number). All of these options have drawbacks, ranging from a lengthy registration process to limited sending capabilities to expensive pricing. 10DLC allows businesses to register a dedicated local long-code number for their brand, effectively whitelisting that number with both carriers and customers. 
What are the benefits of 10DLC?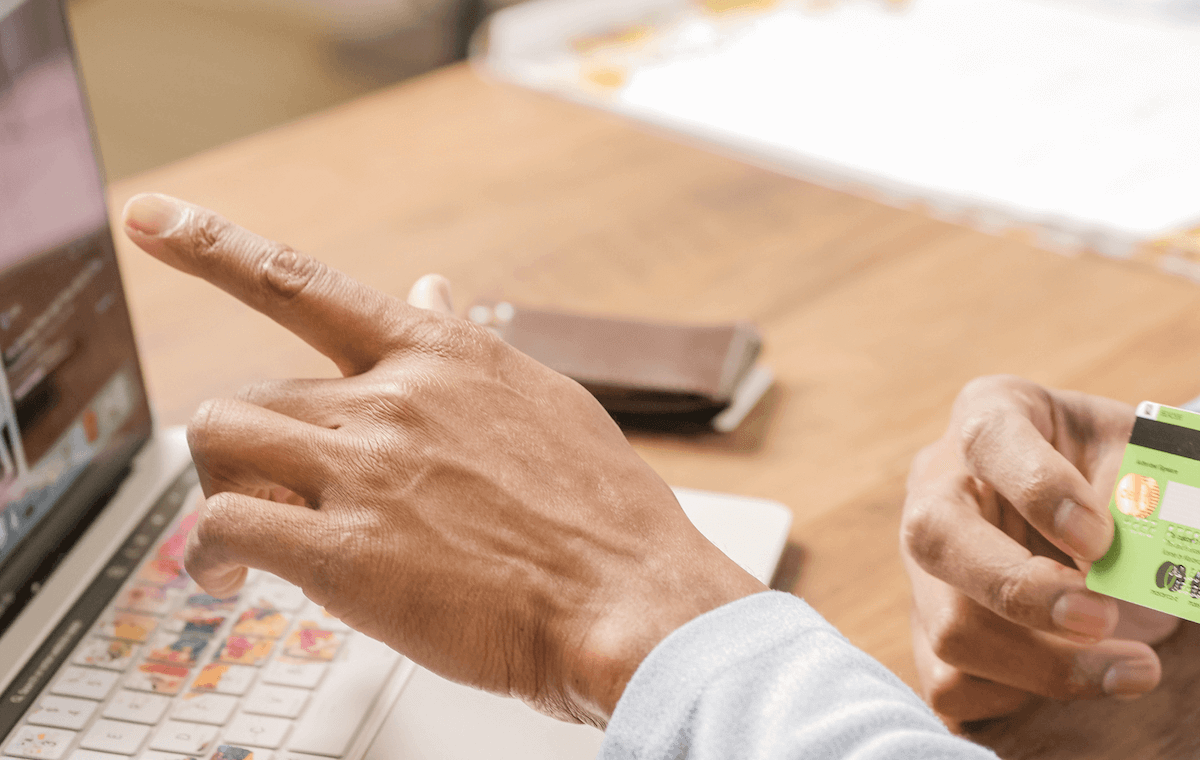 With 10DLC numbers, businesses have access to high-volume, high-throughput, low-cost text messaging. 10DLC provides better delivery quality than short codes and lower filtering risk. Brands with a registered 10DLC number in most cases get access to higher bandwidth from their service provider, as a result of being pre-approved or whitelisted. If you're already using long-code messaging or a 1-800 number, registering your brand with a 10DLC number also gives your business a more affordable way to send higher-volume campaigns, offering the same benefits as dedicated short codes or vanity short code at a fraction of the cost. Let's take a closer look at the benefits.
Better deliverability
Using a 10DLC number minimizes the risk that your customers will see your texts as spam, because 10DLC uses a local phone number to send texts. Messaging through an unmasked local number helps you improve customer engagement by building trust. This is especially relevant if you're a locally operated business, communicating mostly with local customers. 
A business with a 10DLC number is also less likely to experience sending delays. That's because your 10DLC number is pre-registered and verified by carriers. Each mobile carrier has its own rules for vetting A2P message senders. But once you're vetted you're essentially pre-approved as a trusted business, and you've given your messages a better chance of being delivered. In addition, many carriers allocate dedicated routes for 10DLC numbers, which promises more reliable delivery. Toll-free or short code numbers, by comparison, are delivered on shared routes, and can be subject to traffic delays. 
Lower costs 
10DLCs are typically less expensive to acquire than either dedicated codes or 1-800 numbers. And because they can replace the restricted-volume capabilities of regular local long codes, they can reduce the amount of manual labor to run campaigns, which also means lower marketing costs. 
Higher bandwidth
Since 10DLC numbers are pre-vetted, they get access to the carriers' higher-bandwidth services. Unlike short codes or toll-free numbers, 10DLC numbers are delivered on carriers' dedicated routes. That means your messages get to your customers faster with a lower risk of being delayed in shared traffic or being subjected to filtering and flagging. For example, Emotive customers can send their campaigns with 10DLC numbers on dedicated routes and get fast, reliable delivery.
Flexibility 
10DLC numbers are confirmed to support both text and voice, as well as two-way communications. That means you can register a single number for your brand and give your customers the seamless option to send and receive texts and voice messages on a single number.
What's the difference between 10DLC, short codes, local long codes, and 1-800 or toll-free numbers?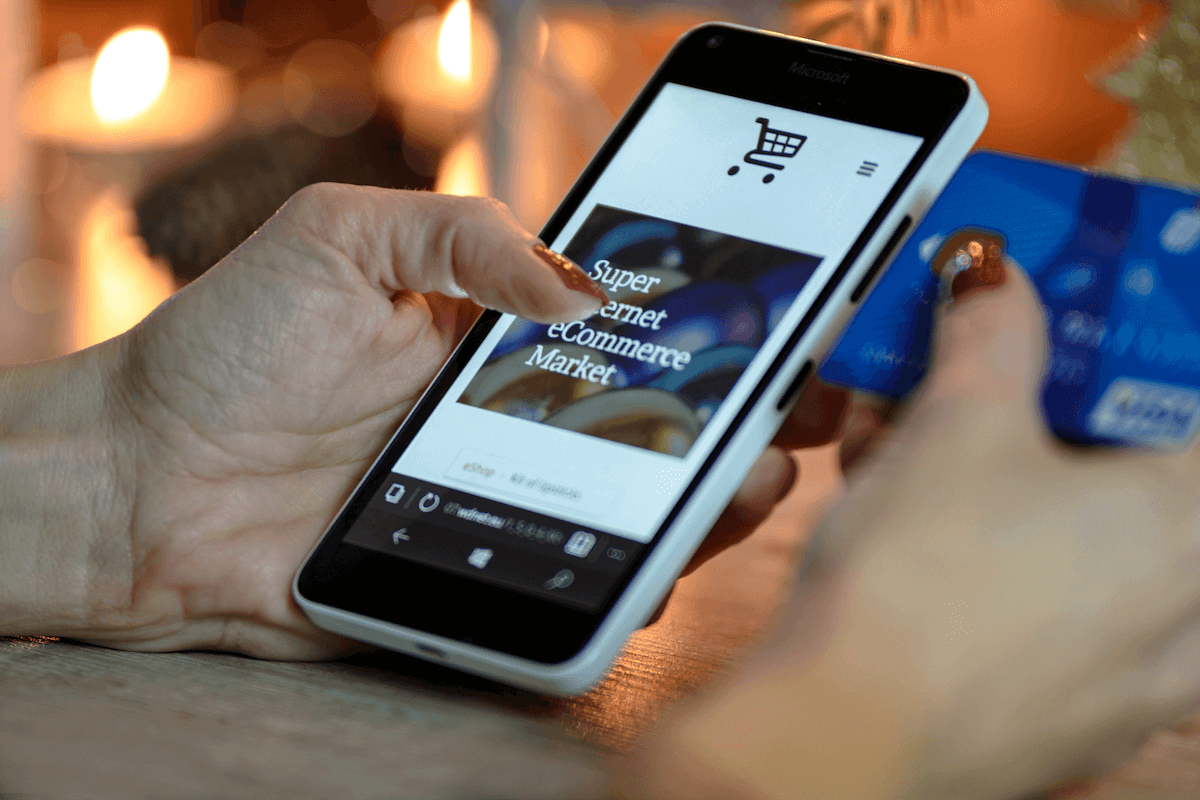 A phone number can be a unique identifier for both your business and your customers. As the relationship between business and consumers evolves, and texting becomes a higher-impact way to communicate, it's important to make sure the technology you're using is the most effective choice for reaching and responding to customers. Here are some of the other options available and reasons why many companies are switching from these options to 10DLC.
Local long codes 
Local long codes are easy and affordable. But they were originally designed for person-to-person (P2P) communications, not A2P. That means they have limitations when it comes to sending commercial messages. Most local long code numbers can only send about one message per second, and they top out at about 500 messages in 24 hours. So if you're trying to reach thousands of customers with a limited-time offer, local long codes are not going to be of much help. In addition, using local long codes for A2P messaging goes against the guidelines for the CTIA (the carrier companies' industry trade association.)
Short codes 
You've probably seen SMS short codes before: they're typically a five- or six-digit number. Dedicated short codes are assigned uniquely to a company or campaign; shared codes are available, too. Short codes were designed for sending high volumes of messages per day, at high throughput. But short codes were not envisioned for two-way messaging. What's more, purchasing short codes — especially vanity short codes (where you choose the number) — can be expensive, and there's a lengthy approval process. Any business that wants to grow its customer base without onerous up-front costs might want to look into 10DLC instead of short code texting. 
Toll-free long codes
Toll-free numbers tend to be more affordable than short codes and  they are designed for high volumes of messages. They also offer the option of a customized vanity number, like "1-800-YOURBIZ." As with short codes, toll-free numbers require vetting before they can be used for high-volume campaigns. Toll-free numbers are popular with businesses that send transactional messages, but they don't typically support promotional or marketing messages. And it's important to consider how your customers might view a toll-free number: will it seem spammy and impersonal?
What kind of business should consider a 10DLC number?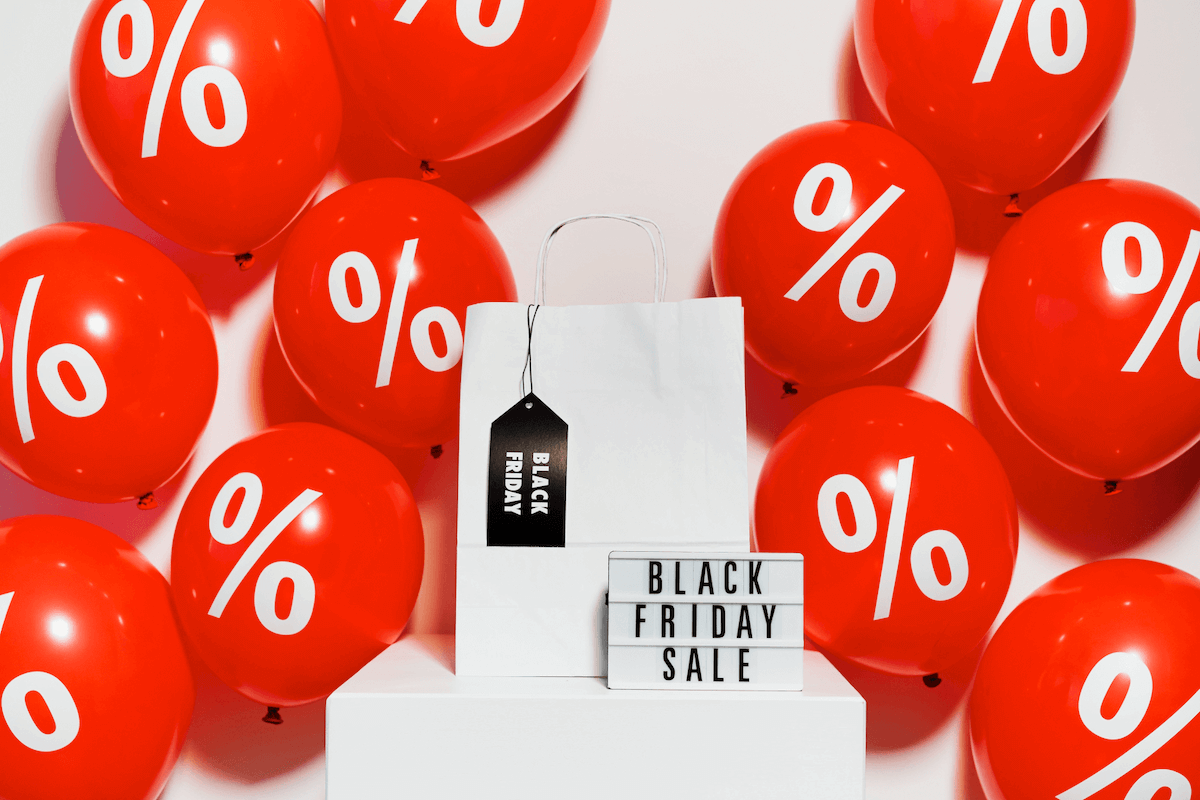 If you currently use or are considering A2P texting to help grow your ecommerce sales and lists, it's probably time to look into 10DLC. In fact, many carriers are now requiring users of local long codes and some short codes to switch over to 10DLC. 
When a company wants to send A2P messages on a 10DLC phone number, they have to register with one of the wireless carriers in order for their brand and notifications to be seen by customers. All US-based mobile networks now require this registration. So unless you're already using a short code or toll-free number and have specific reasons to stick with it, 10DLC is increasingly the option of choice for ecommerce businesses. 
One reason many businesses choose a platform like Emotive, which uses 10DLC, is that 10DLC messages reach your customers through a local long-code number rather than a generic-looking toll-free number or a short code number. This can help create more trusted, personalized conversations between you and your customers. 
Here are some use cases where 10DLC might be a preferable option over long codes or short codes.
Sending promotional text messages
If you're looking to grow your customer base, then having a registered 10DLC number is going to help. Remember that a toll-free number can only be used for transactional texts. Because 10DLC numbers are already vetted by carriers, you'll benefit from a reliable delivery rate and high throughput. Some platforms, including Emotive, can even help you increase opt-ins to your text message list through ads and pop-ups. Customers who receive text messages from you may be more likely to trust your brand when they see your promotions come through a local number than through a 1-800 or short code number. 
Sending bulk alerts and confirmations
Text messaging has become a preferred communication mode for both senders and recipients. Whether to confirm a purchase, alert customers to an outage or delay, or even communicate an emergency, consumers rely on triggered, automated text messages to keep them informed. And as a business, you rely on your SMS marketing platform to help you make sure these important messages get through. If reliability, speed, and readability are important to you, you'll want to go with a 10DLC provider like Emotive.
Referring customers to support 
If you're like many businesses, you're probably funneling purchasing questions and support inquiries to different places. But if you're using a one-way, automated texting platform, you may not be accurately identifying which is which ... much less funneling those inquiries to the right place. With a dedicated 10DLC number and a two-way messaging platform, you can ensure you're correctly filtering out help requests from your promotional campaigns. That way you won't lose unhappy customers with robotic auto-replies.
Replying to customers
Sending a text message has become the go-to communication mode for person-to-person communications. And more and more businesses are using it for A2P communications as well. But if you're only using SMS and MMS messages for one-way communications, you're missing out on opportunities to reply to your customers' questions, product interests, or requests for help. Most businesses want to be seen as responsive to customers' needs and desires, which means being able to reply to them in real time and in the same channel. If you're using short codes, or a texting platform that doesn't include two-way messaging capabilities, you might be missing out.
Improving engagement and customer lifetime value
Sending promotional texts and being able to reply via text to your customers are just two ways of growing customer engagement. Ultimately you want to build trust and capitalize on opportunities to meet your customers' needs, quickly and frequently. This is what helps you grow your revenue and customer base, create happy repeat customers, and improve the value of each customer to your business. If you're using short codes or non-local long codes, they might be holding you back from opportunities to strengthen your brand and grow your customer base.
What are the limitations to using 10DLC?
10DLC is a great option that promises a high-trust, high-deliverability A2P experience for both businesses and customers. But it's not for everyone. For example, you might want to stick with your current plan if you: 
Need to send not thousands but millions of messages per day

Prefer a dedicated toll-free number or your own short code for your brand

Are planning to run a text marketing campaign outside the US

Are happy with the one-way text blasts provided by short code services

Require delivery receipts
How do you get started with 10DLC?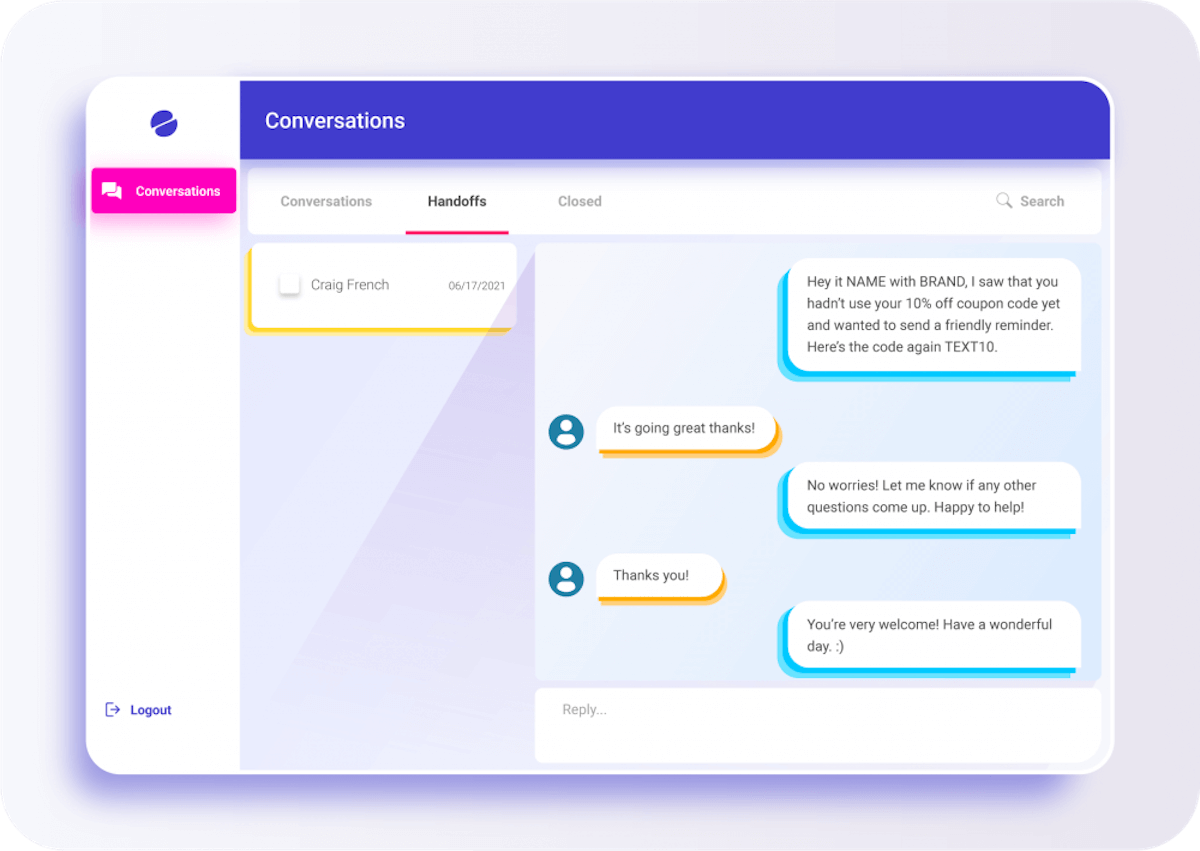 As we shared earlier, many carriers now require any business previously using long codes and some short codes to make the switch to 10DLC. Registering for a 10DLC number is fairly straightforward, and the associated vetting process generates a pre-approved trust score for your brand. Carriers correlate this score to the level of throughput they offer and the daily limit they apply to your messages and segments. 
Whether you're using a dedicated short code, toll-free number, or 10DLC, Emotive can get you set up and sending texts quickly and seamlessly. We work with customers small to large, so we can recommend which option is right for you. Our team ensures that you maximize your business opportunities while building your brand and adhering to compliance best practices. And once you experience the ROI for yourself, you'll see why so many ecommerce customers choose us. 
Schedule a demo today to get started.