When Amazon launched their first Prime Day event in 2015, DTC brands held their breath. Gargantuan eCommerce names like Amazon tend to consume large portions of the retail market. And even though Prime Day traditionally occurs in the retail dead of summer, the last two Prime Day event performances have surpassed those of Amazon's Black Friday and Cyber Monday events.
As such, many DTC brands are not entirely sure how to use Amazon Prime Day to their advantage. Nerves are higher among retailers since Amazon announced that it would launch Prime Day 2020 over a 48-hour period in mid-October instead of in July as it had done in previous years.
What Amazon Prime Day Means for Consumers
On Prime Day, Amazon customers enjoy event-only promotions and discounts on certain items. Most Prime Day discounts feature Amazon products, such as the Echo Dot and Fire Stick.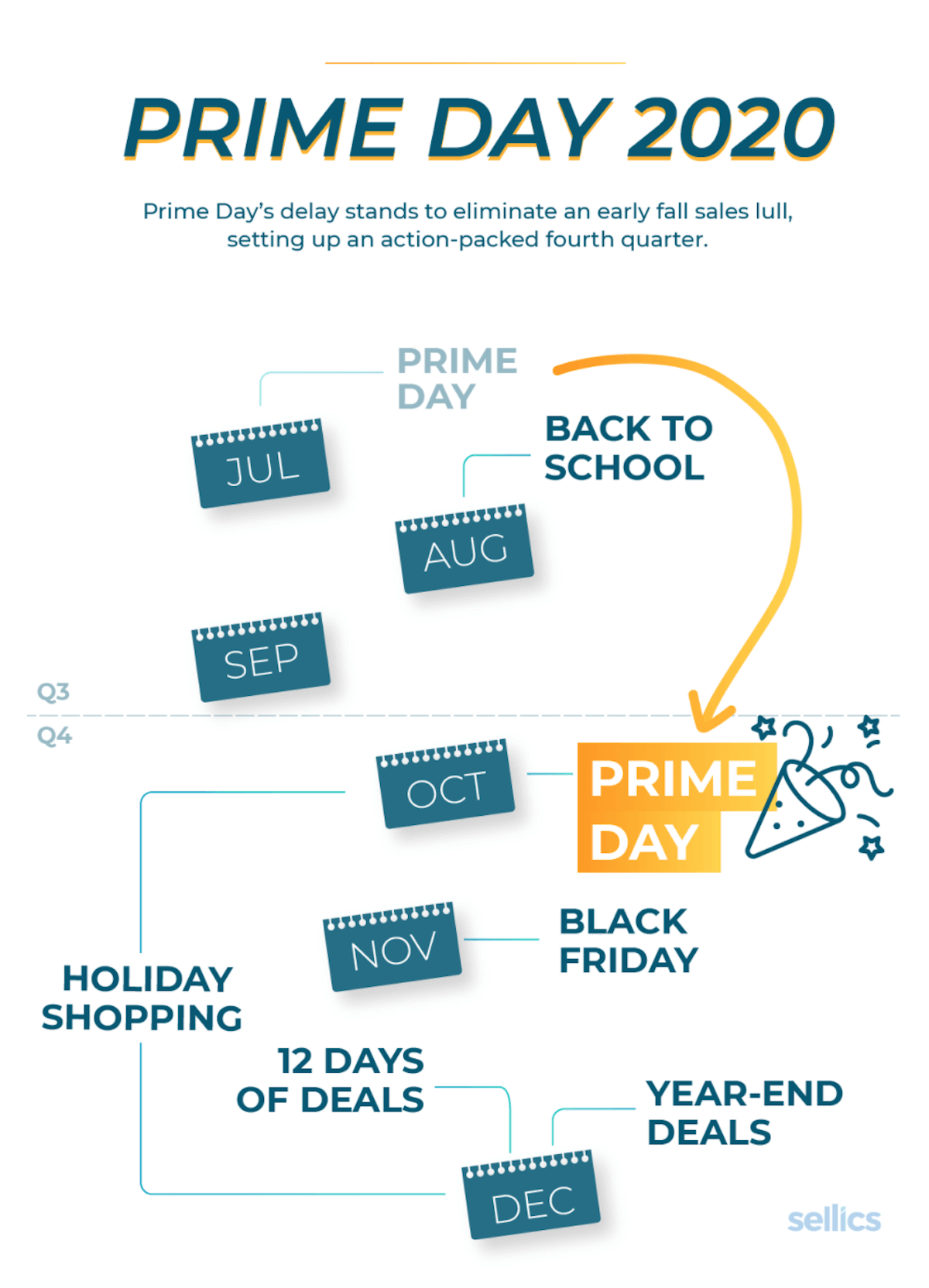 But Prime sellers also participate and further extend the sales event to a wide range of products. DTC brands and private sellers can market their inventory on Amazon as Prime sellers by joining Fulfillment by Amazon (FBA). These sellers meet higher standards on product shipping and returns and must maintain strong customer reviews to maintain their FBA status.
Each year, Prime Day has increased its consumer participation and featured some of the strongest product discounts in all of eCommerce.
What Prime Day Means for Amazon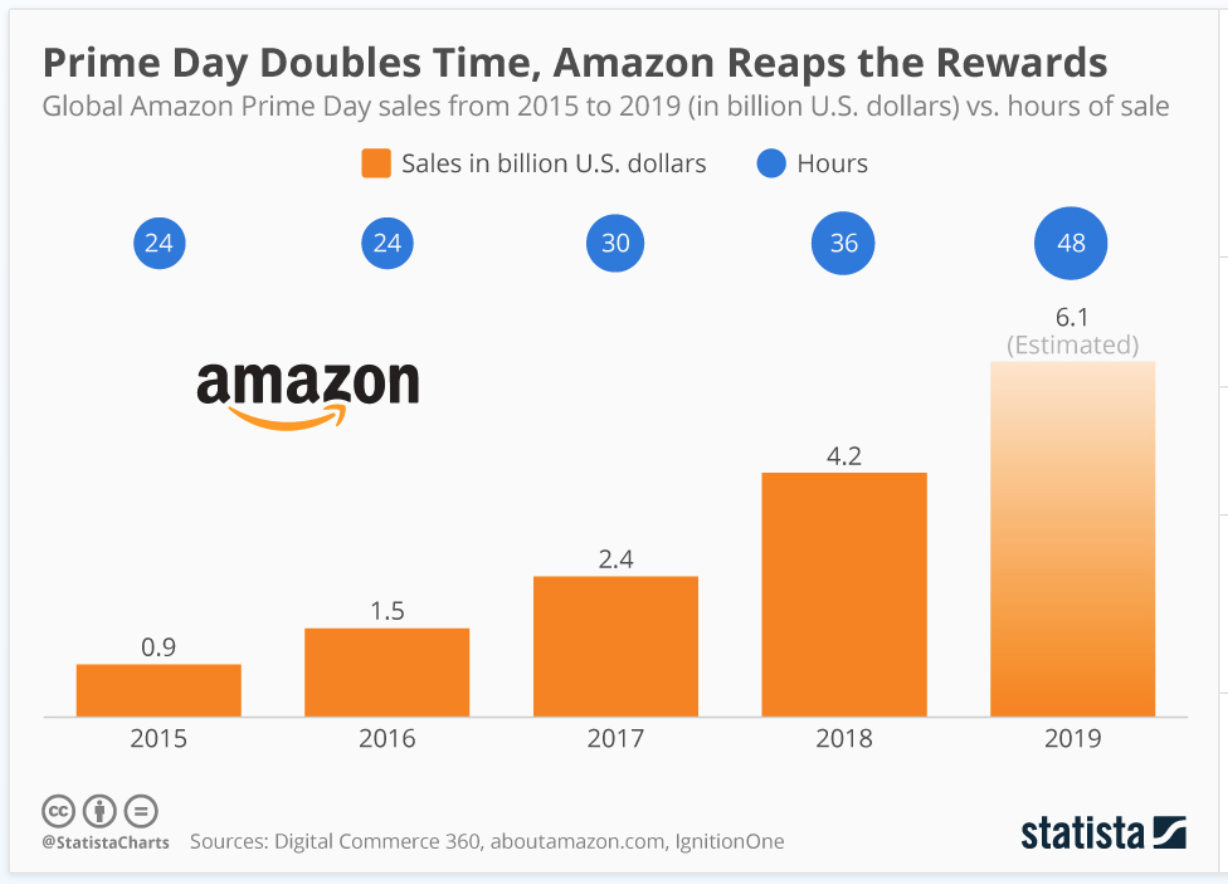 Amazon's main goal for Prime Day is to increase the number of Prime members. Since Amazon makes most of its profits on memberships and subscriptions, any margins it generates from items on sale is icing on the cake. 
Since launching their Prime Day event in 2015, Amazon has extended the sales period and outperformed each previous year's sales performance.
That said, 2020 has been a difficult year for Amazon. The brand lost consumer confidence when sellers regularly ran out of inventory in Q1 and Q2 and product shipping delayed. According to Merkle's Digital Marketing Report for Q2 2020, Amazon ceased participation with Google Ads and Shopping Sponsored ads to compensate for their inability to keep up with demand. 
Amazon Prime Day 2020 could be a record year due to its proximity to the holidays and pent up demand. However, DTC brands have stepped up where Amazon product fulfillment has failed. As such, this year's Prime Day could fail to meet market expectations.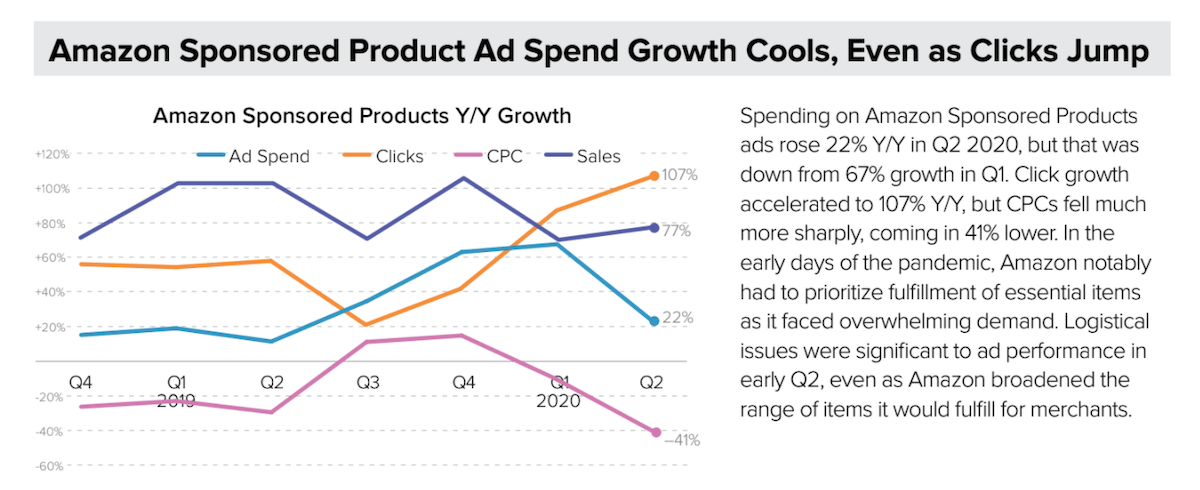 Amazon Prime Day 2020: A Focus on Small Business
Google's 2020 retail guide offers great predictions for eCommerce and mobile shopping this holiday season. For example, "more than a third of U.S. shoppers who normally shop in store for Black Friday say they won't this year."
But a new trend has caused decision makers at Amazon to shift their Prime Day focus.
As residents watch local business waiver due to economic lockdowns, more than half of American consumers claim that they intend to shop locally, even if it means being more selective about where they purchase products online.

In response, Amazon has decided to place greater emphasis on small businesses during their Prime Day event in 2020. This means that Amazon will feature more third-party sellers meeting "small business" criteria. Because Amazon does not disclose details of their discounts until Prime Day begins, experts are not entirely sure what this shift will look like. But on the surface, it sounds like a good thing for small-scale, Amazon Prime sellers.
How DTC Brands Can Use Amazon Prime Day to Their Advantage in 2020
Seize the Day (and the Strategy)
Amazon goes to great lengths each year to promote Prime Day to its existing Prime members as well as prospective customers. Whether these customers shop on Amazon or not, DTC brands can capitalize on the fact that the Prime Day promotions reach a massive audience and get consumers thinking about the event. Whether or not consumers use this as an opportunity to save some money on their Amazon purchases, many are receiving an early reminder that the holidays are fast approaching and it's time to start shopping.
Given all the hype around Prime Day and the fact that it is another shopping holiday on your customers' minds, it serves as a great opportunity to promote your products and drive an increase in pre-holiday shopping. Additionally, Amazon Prime day creates a sense of urgency for consumers given that the sale only lasts two days, and many products will likely be sold out before they have a chance to consider the purchase and come back later.
Last minute or limited time sales can be promoted effectively over SMS given the fact that as a channel it sees 98% open rates with most recipients reading the message within minutes of receiving it. A text message sent during the excitement of Prime Day will likely motivate your customers to consider purchasing something that they may have already been looking at, as they are already thinking of starting their holiday shopping.
Give Them What They Want
The excitement of getting limited-time deals can be exhilarating for some consumers, however, for many, they just don't need or even want the items that are on sale. For this reason, many consumers, while already in the mood to shop, are just not able to take advantage of Prime Day in the same way that others are. Prime Day can be a great opportunity for brands to engage their most valuable customers with limited-time deals on products they actually want.
With a well-timed email or text message, DTC brands can convert a customer that's in the mood to shop but isn't finding anything they need or want in the frenzy of the Prime Day sale. The customers subscribed to your brand's email and SMS list are likely going to be your most valuable customers with an existing need/want for your products.
Think Local
If you're like most eCommerce brands, you're likely marketing to anyone that you can ship to reasonably well. That said, COVID-19 has produced a stronger "shop local" sentiment among consumers.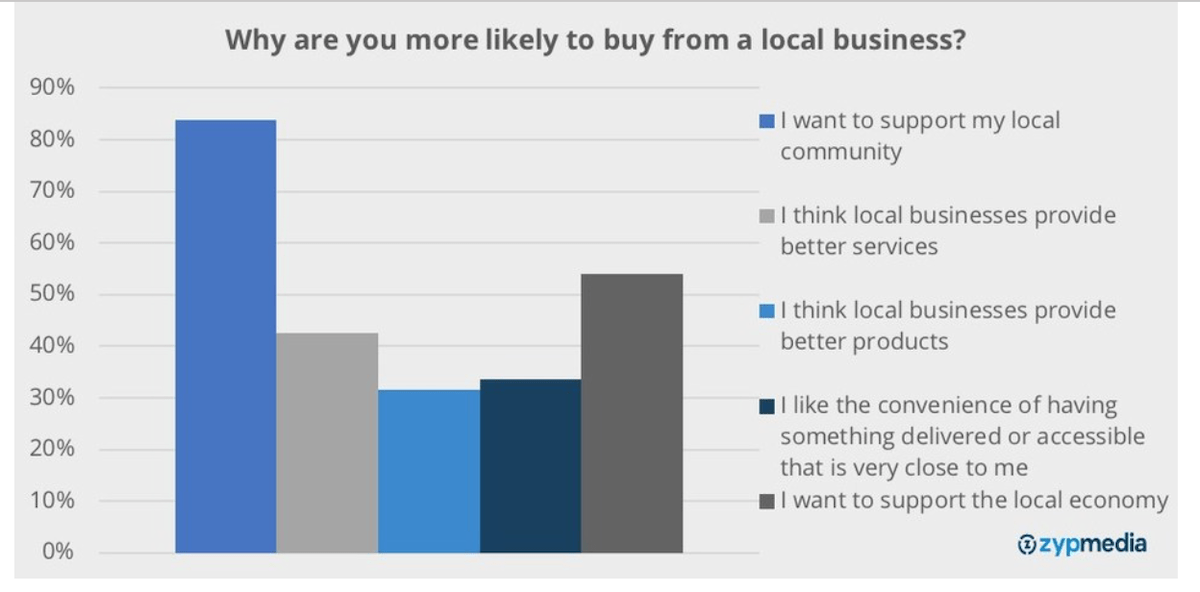 As such, showing geo-pride and engaging markets near you will be especially effective in 2020 during Amazon's Prime Day event. Consumers like to know that they are spending toward brands that contribute to economic growth in their local communities.
Use Social Commerce Technology
Thanks to the rise of influencers, brand ambassadors, and shoppable posts, consumers are shopping while engaging one another on social media. 
Influencers and brand ambassadors combine moderate celebrity status with verified customer reviews. Most consumers consider these individuals as industry or lifestyle authorities when it comes to certain brands. Also, social media influencers are creative and authentic, both of which increase consumer trust and engagement over influencer-recommended products.
Shoppable posts allow consumers to hover over a lifestyle image and see critical product information. The most popular shoppable post platforms are Instagram's Product Post, Pinterest's Shop the Look Pins, and Google's Shoppable Image Ads.
These social commerce tools make the online shopping experience seamless and enjoyable for most consumers.
Emphasis Value Over Price
The idea of taking advantage of Prime Day sales is appealing to consumers suffering economically from a global pandemic. However, DTC brands can use Amazon Prime Day to their advantage by centering their message around value over low prices.
A common trend in the wake of Amazon Prime Day is that customer returns usually spike. In the excitement of amazing discounts, many consumers fail to make fully informed buying decisions.
Saving money on a substandard product is a sore spot for many consumers operating on a lower holiday shopping budget. Using some of the other techniques in this guide to demonstrate why your products and services save buyers money, in the long run, will help you attract customers and keep them.
Engage Consumers
One downside to Amazon Prime Day is that customers don't know what's on sale until the day of the event. Furthermore, Amazon offers no sales support before and during the Prime Day event.
A significant amount of consumers are more inclined to buy after having a positive experience with a sales agent. These interactions can take place over the phone, live chat, or SMS two-way messaging. 
"49% of American consumers switched companies last year due to poor customer service." - HubSpot & New Voice Media
As such, a great way to compete with or get the most out of Prime Day is to engage your customers proactively. You can keep them informed about your intention to participate in Prime Day or host separate events. Also, you can tell customers that you plan to make your staff available that day for customer questions.
That means that whether you're selling on or off Amazon, your customers know that they can reach out to you and get assistance. Not only will this improve brand sentiment, but it will also reduce the number of product returns after the holidays.
Consider Those That Will Avoid Prime Day
Due to Prime Day's move to mid-October, many believe that Amazon will take an unusually large share of Black Friday and Cyber Monday shopping. However, these projections don't usually take into account the sizable consumer minority that is staunchly anti-Amazon Prime.
Not all of these shoppers openly protest Amazon, but they are less inclined to give in to the Prime Day frenzy. As such, they actively search for eCommerce alternatives. If you make an effort to connect with these consumers, they will be more than happy to join sales events that you host apart from Amazon.
If your DTC brand operates 100% in the United States and focuses on local markets, anti-Amazon shoppers will love you. It's important that you highlight the small-scale and local nature of your business to connect with these online shoppers.
DTC Brands Holiday Sales Events Vs Amazon Prime Day
Thanks to the economic impact of COVID-19, eCommerce and mobile shopping is anyone's game. But Amazon Prime and its various sales events throughout the year are here to stay. 
DTC brands don't have to compete with Amazon directly. Rather, they can observe consumer behavior, Amazon's retail weaknesses, and then use Amazon Prime Day to their advantage to scale their business further.