Soooo much more than just SMS marketing
Find new customers with Conversational Ads. Engage existing customers and leads with Conversational SMS marketing.
1 click set up
30 day free trial
5x ROI guarantee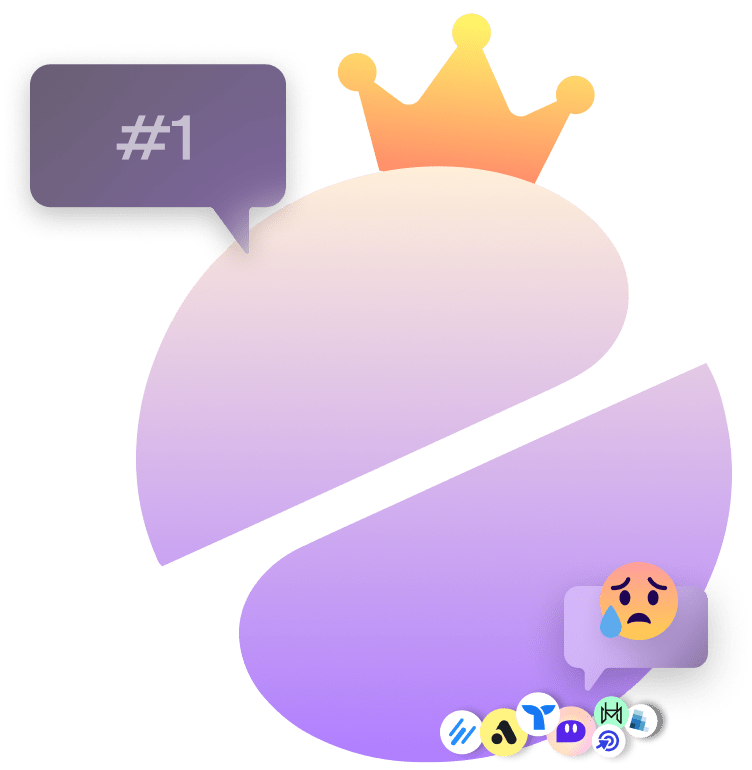 Join the world's top eCommerce brands Emotive Conversational Ads
Capture phone numbers and emails in ads to grow your list 10x faster than traditional pop-ups.
Automate two-way conversations
Save hours by using our human assisted-AI that automates SMS replies using the human touch.
Emotive Payments
Allow customers to reply-to-buy and purchase in the SMS thread.
Customer Services
We are an extension of your team, not just a plug and play app.
The only all-in-one SMS Growth Platform
Grow faster with SMS Marketing, Advertising, and First-Party Attribution software built for eCommerce brands.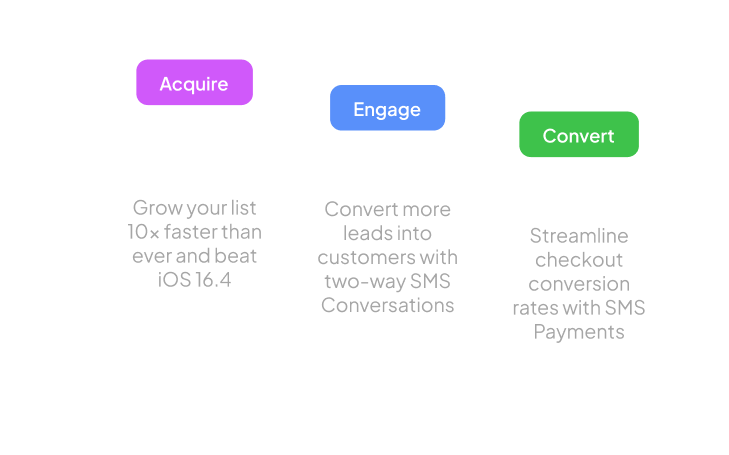 Talk to your customers (not at them) with automated two-way conversations
Create customer interactions that turn into sales: build your brand voice, recover abandoned carts, respond to inquiries via SMS messages, and launch products with Emotive's conversational text message marketing software.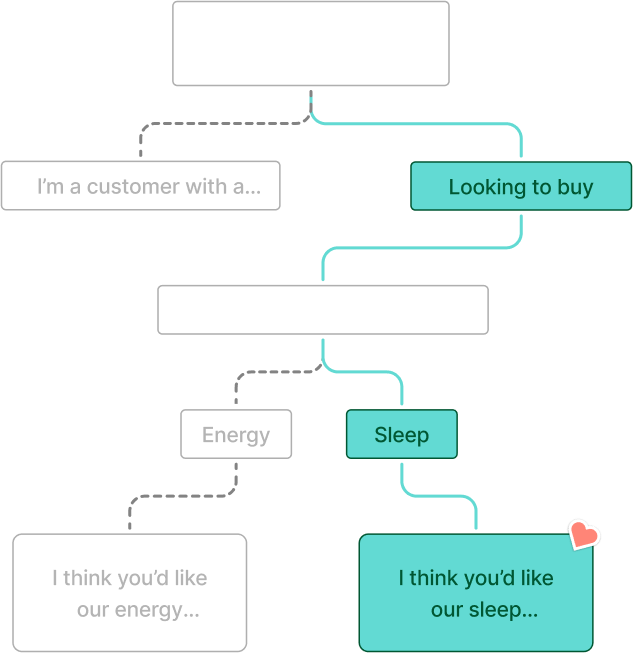 Goodbye abandoned carts, Hello SMS Payments
Drive purchases within the SMS thread by simply replying to a text. Eliminate all checkout friction and increase cart conversion rates.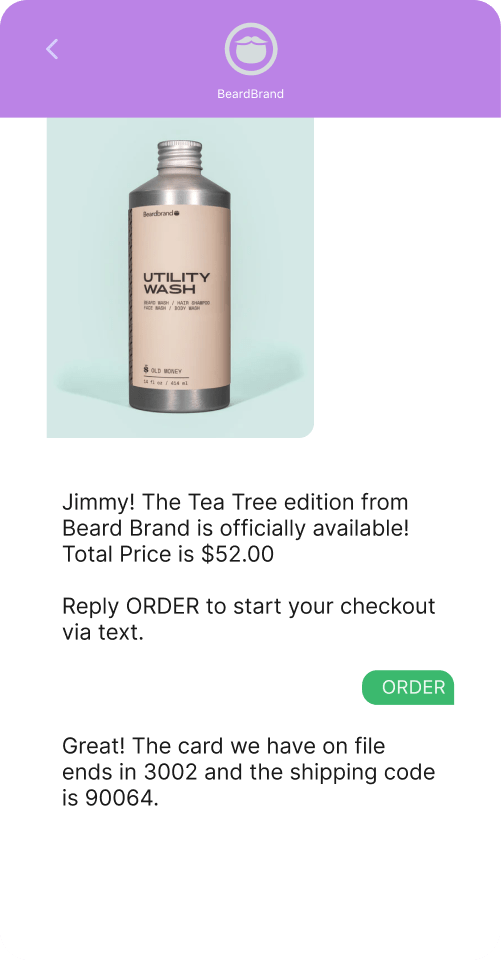 Grow your list faster than ever with Conversational Ads
Capture emails and phone numbers directly in Facebook ads, allowing you to grow your first-party data faster than ever. Conversational Ads capture 5-10x more numbers than traditional pop-ups.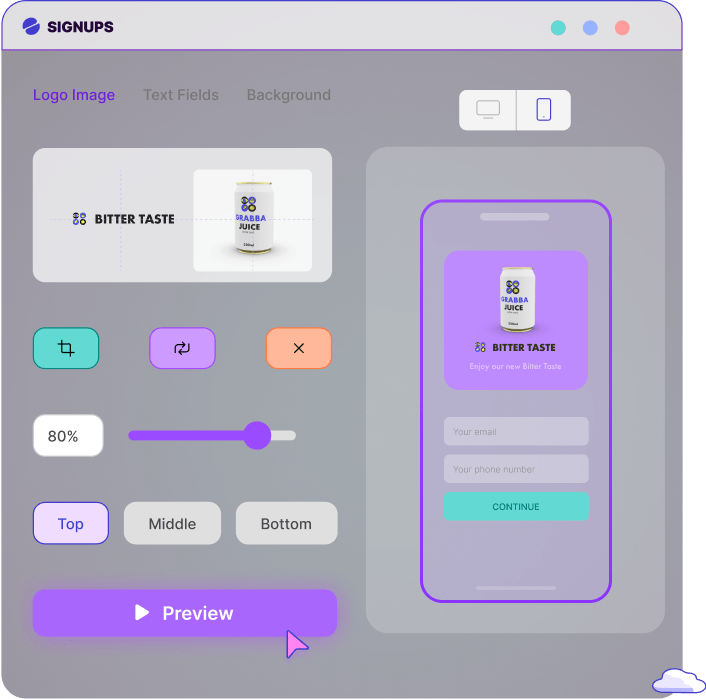 Dedicated customer success, an extension of your marketing team
We aren't a plug and play app. With Emotive, you get access to dedicated onboarding, a customer success manager, daily office hours, copywriters & designers, and monthly sms campaign guides.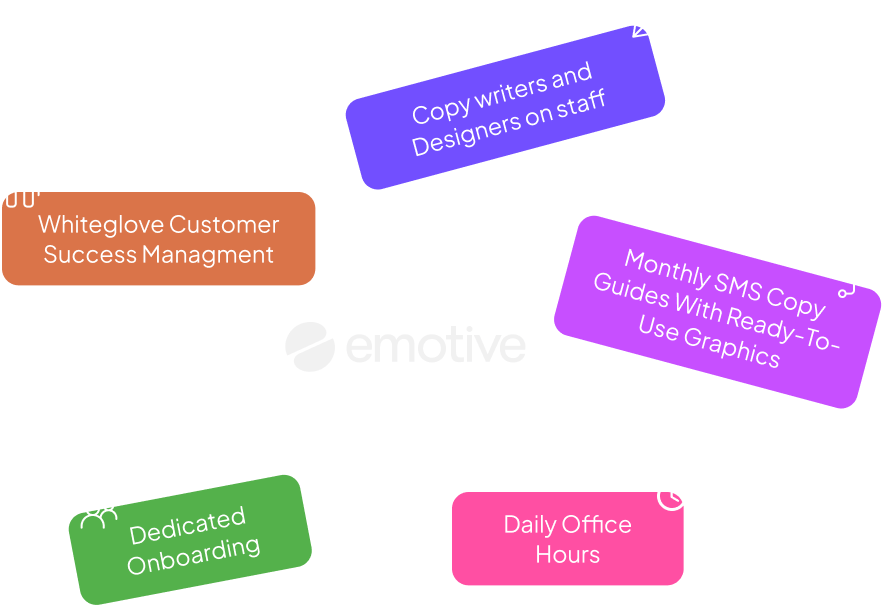 Dugout Mugs converted more paid traffic and drove a 29x ROI with Emotive
$330K+
in sales, first 6 months
29x
ROI
18%
welcome series conversion rate
Loved and trusted by THOUSANDS
1,000+
Ecommerce brands trust Emotive
27x
ROI on average
5x
ROI Guaranteed on SMS spend
Success starts with
Conversation
Share your vision with our strategists. We'll build a plan together and help you get started.