More people than ever are shopping online: according to US Census data, ecommerce now comprises 13% of all US retail sales and last year totaled more than $700B in revenue. Though the US Small Business Administration suggests that small businesses allocate around eight percent of their revenue to marketing, larger ecommerce companies might allocate up to 20 percent or more. American companies spent more than $356 billion on digital advertising last year alone. And as online businesses proliferate and gain a larger share of the retail market, it's only getting more competitive to operate successful ecommerce websites.
Meeting the demands of ecommerce marketing and advertising
Most ecommerce businesses know that growing and staying ahead of the competition require continuous maintenance, performance enhancement, and innovation. Often merchants are experts in the products they sell, but struggle to operate and scale other parts of their business. Ecommerce marketing is a great example: Are you skilled in web development and mobile app development? Are you a technical SEO expert? Who's paying attention to your search engine optimization? Are you running effective email marketing campaigns? Do you understand the cost-benefit analysis of paid advertising and how to increase your ROAS? How's your social media marketing? Are you taking advantage of Ecommerce SMS marketing? Do you have dedicated design and development professionals on staff? Is your marketing budget aligned to your business strategy?
Luckily, you don't need to be an expert at all these things, because a full-service ecommerce agency can take care of all your digital marketing needs. The right ecommerce agency can provide you with comprehensive marketing services to improve your marketing performance and drive online sales. By partnering with an ecommerce marketing agency whose services include all the skills you need but don't possess or have time to perform, you can ensure that your ecommerce store is in the hands of experts, and free up space to focus on your business goals and other aspects of your ecommerce growth.
Is hiring an agency the right choice for your business? Let's take a look at the digital marketing services that most ecommerce marketing agencies provide, what their services include, how they serve their clients' business goals, and how you should evaluate the best ecommerce agencies to find one that's right for your online business. (Know already that hiring an agency isn't for you? Maybe we can help. Emotive's Customer Success team acts as an extension of your own team.)
What are ecommerce agencies?
Ecommerce agencies (also referred to as ecommerce marketing companies or digital marketing firms) are teams of experts who provide online marketing, advertising, growth strategy, and branding services to clients. The ecommerce marketing services a digital marketing agency can provide might range from copywriting, ad design, and search engine optimization to web development,  text or email marketing campaigns, and social media, to marketing operations like email automation, analytics, and CRM.
Some ecommerce marketing firms specialize in creative services, while others are more technical  or strategic. Some have deep experience in particular services, industries, or verticals, while others cater to ecommerce businesses of a certain size. Which one you choose to work with should depend on your current needs, your target areas of growth, and your ecommerce business goals.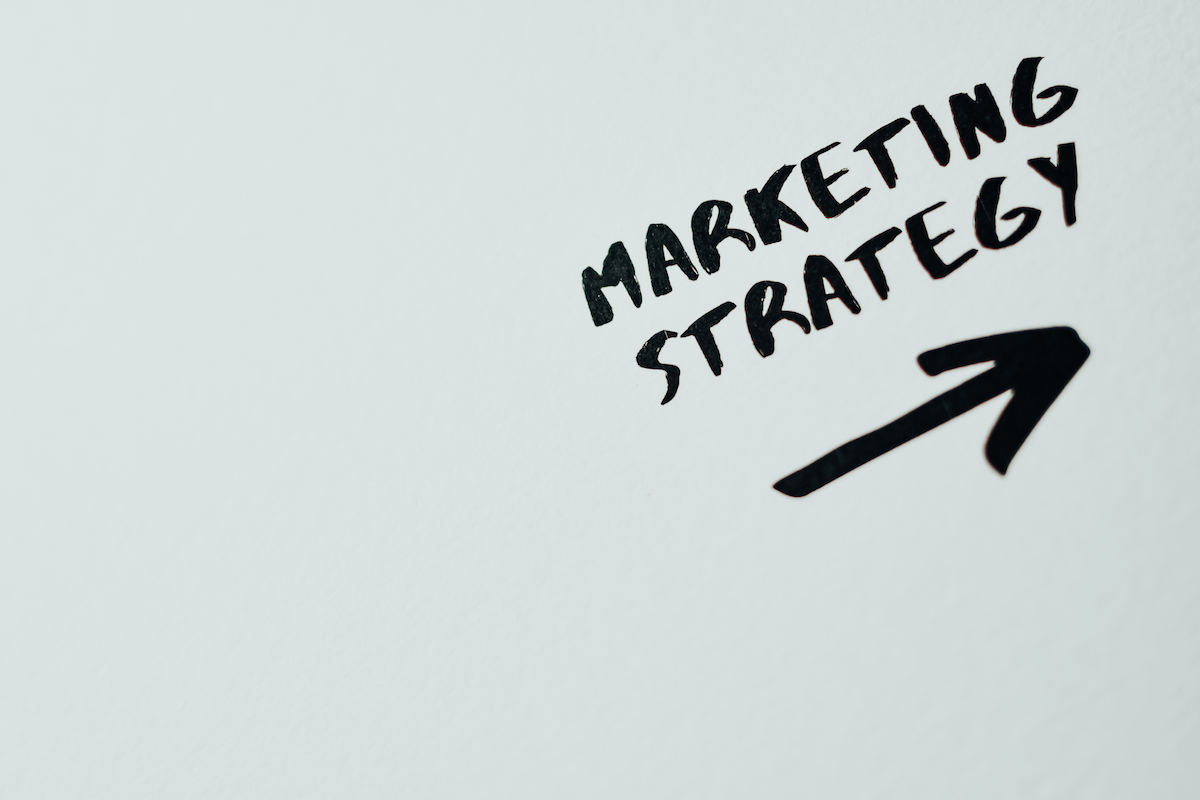 What are the benefits of hiring an ecommerce marketing agency?
Ecommerce agencies can help you build campaigns, increase traffic, measure your ROI, guide your social media marketing, automate your marketing technology, grow your brand, fill the gaps in your marketing knowledge, and augment the skills of your existing staff. Though each marketing agency works a little differently, here are some of the advantages you should expect to see when you bring one on board.
Expertise and resources
With the top ecommerce agencies you won't get generic, pre-packaged solutions. Instead, these digital agencies typically start by looking at your business goals: what do you want to accomplish, on what timeline, and with what budget? They'll ask about your target audiences and existing digital strategy. They might evaluate your brand capital and marketing technology stack. And then, they'll propose a strategy and set of actions designed to help you meet your goals.
Any full-service agency should have the expertise to meet your marketing needs; but if it doesn't, it will have partners in its network to enlist for help. For example, let's say you want to make an explainer video and you hire an agency that excels in marketing and branding but doesn't have a video animation expert in-house. Odds are good that the company has an experienced animation designer in its network of freelancers whom it can easily bring in for the project.
Professional branding and design
Whether you're a small business that launched with a homemade logo or a recognized ecommerce company, customers will know you by your brand. The aesthetic choices you make for your website and social media channels, and the tone of voice you use in your written content, communicate your company's values and style. Whether they acknowledge it or not, customers often gravitate to you because of these choices.
Top ecommerce agencies can help you ensure that your branding is authentic, appealing, and consistent. They'll evaluate your existing brand identity and suggest ways to broaden its reach and impact. They provide a professional level of design and copywriting you might otherwise not be able to afford or have access to. And they can develop image libraries and brand guidelines for your staff to use going forward.
Marketing strategy
Among the ecommerce marketing services you should look for in an agency is the ability to help you build a marketing strategy that will meet your business goals. Top ecommerce agencies will recommend tactics that best align to your budget, audiences, products, timeline, and industry. Even if you hire one to help you with a specific project — let's say, search engine optimization — a good digital marketing firm will encourage you to consider your big-picture goals (for example, a page-one SERP rank for one of your product lines) so you're using the right strategies to meet those goals. They'll be able to apply their experience with other ecommerce stores, knowing what worked and what didn't, and customize a strategy that's a good fit for you.
Website development
Many ecommerce stores, especially those that grew into online businesses using one of the out-of-the-box ecommerce platforms, run into limitations when it comes to website development. A high-quality user experience and sleek, intuitive design can attract shoppers and keep them coming back. Yet many merchants lack the web design skills, time, or technology know-how to make the website enhancements their stores need.
A digital marketing agency can help you up-level your ecommerce website's design and development. The ideal one has a comprehensive understanding of essential ecommerce integrations to help you streamline and scale your business. Some examples might be improving the UX in your checkout process, optimizing your product page content for search engines, speeding up your payment gateways, and enhancing the design and flow of your home page.
Beyond that, agencies can help you make your online store accessible from desktops, tablets, and mobile devices. Whether you need a site with a more responsive design or you're considering developing a mobile app, an ecommerce firm can help.
Cutting-edge experience
The best ecommerce marketing agencies bring you everything they've learned from hundreds of client  interactions. Since they know the most effective mix of tactics to drive results, they can pick and choose the unique approach that will work for your ecommerce business. 
An experienced ecommerce marketing company is also ahead of the curve when it comes to industry trends, technology, and best practices. They likely have access to the latest systems and software and can make recommendations that help generate business success for your brand. Given the pace of change in technologies like ecommerce SEO or today's fickle B2C consumer behavior, it's helpful to know that you've got a team that's keeping you up-to-speed.
Cost
Hiring an ecommerce agency can be more cost-effective compared to hiring an in-house employee. Meanwhile, with an eCommerce agency, you'll only need to pay for the specific, on-demand services necessary to solve particular issues. This is especially efficient for short-term projects.
Speed
Because an ecommerce agency already has in-house specialists, you should be able to execute large-scale projects with a shorter lead time. You won't need to invest time in training new employees since the agency's members will already have the requisite skills.
An outsider point of view
There's no such thing as an unbiased in-house perspective. There's a reason you're hiring an outside firm: to get a more objective POV. When it comes to making marketing decisions, your staff may have tunnel vision or be stuck in the status quo. The top ecommerce marketing agencies will offer you a fresh perspective by introducing you to new ways of thinking about and acting on your ecommerce business goals.
Metrics and analytics
Most digital marketing companies will set up and analyze metrics to measure the success of your marketing efforts, and educate you on how to use them going forward. Metrics could include Google Analytics to measure traffic, ROAS for paid media, open and click rates for email marketing, and conversion rate optimization for your lead-to-customer funnel. These metrics are an important way to gauge not just the impact of your efforts but your ROI against the investment in an agency. Qualified eCommerce agencies take the initiative in data gathering and analyzing, providing you with insights on where you rank on search engines and how to improve your brand's performance. They also look at ongoing trends and identify key movements you can take advantage of. An ecommerce marketing agency also can analyze your competition and help you identify ways to win and key differentiators.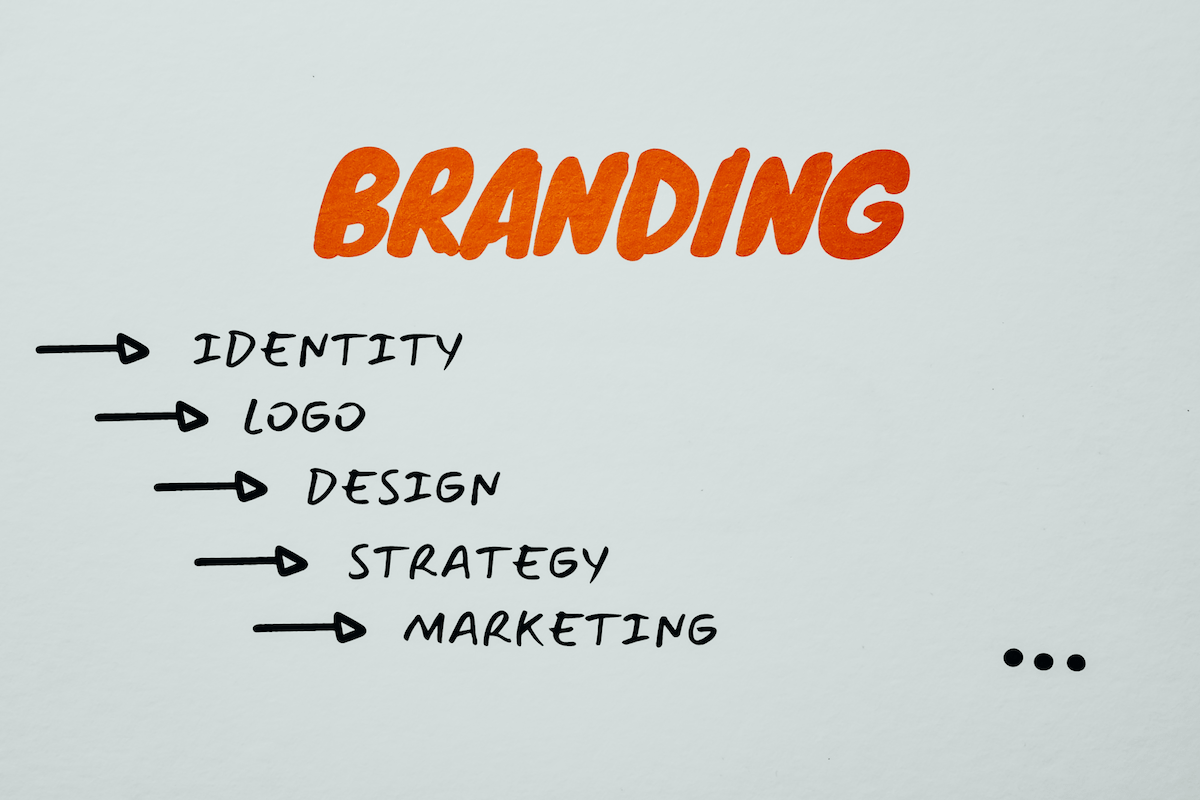 Your checklist for hiring an ecommerce marketing firm
There's no one-size-fits-all agency, but there are several factors to consider when hiring one. If you're looking to outsource marketing work to an external agency, here are some factors to consider.
1. Reputation
What do other brands and businesses say about the company you're considering? Is it deemed reliable and trustworthy? Does it consistently deliver quality results on-time? Is it known for exceeding expectations, or failing them? Checking the reputation of any marketing agency before you start working together helps ensure you hire a responsible business partner. Look at online reviews and ask colleagues for recommendations—or disapprovals.
2. Expertise 
Before outsourcing for ecommerce marketing services, identify the critical areas of your business where you need help. For example, do you want to update and optimize your website design, or refresh your branding? Do you need a team well-versed in the best ecommerce platforms? Different ecommerce agencies have different specialties, so choose one whose marketing services include expertise that matches your brand's needs.
3. Individual skills
Any agency is only as good as its members. Is the team you're hiring competent and reliable? Do they have relevant experience, proven to show an increase in ecommerce conversion rate optimization, and are they well-versed in the appropriate technology? Don't be afraid to ask for their credentials, just as if you were hiring staff for your own company: you want your external ecommerce team to be able to execute on your goals.
4. Strategy and planning
The agency you hire will effectively be acting as an extension of your own team, so make sure you're all on the same page when it comes to styles of project management, strategy, and planning. A competent digital marketing agency will have efficient processes already in place for creating strategy and working with clients. Ask to see campaign work for previous clients and have the agency walk you through how they developed, built, reviewed, and launched them.
5. Transparency and openness
Clear, open, and honest communication between you and any agency you hire will be the crux of your success. You need to be able to work together as if the agency staff were members of your own team, and you need to respect each other's opinions so you can use feedback to improve the work. By communicating openly about progress, problems, and priorities, you and the company you hire can build trust and do better work together.
6. Resources
When you interview agencies make sure to ask about their resources, from software to freelancers to specific expertise. If they don't have the particular marketing services you need in-house, do they have access to them through partnerships? Are they equipped with the latest versions of the technology you need for your tech stack? Any full-service digital agency should establish that it has the relevant resources to work on your project—or that it's capable of acquiring those resources within a reasonable time frame.
7. Budget
You should always have a set budget before engaging an ecommerce agency. That way, you can discuss costs and priorities and ensure it can work within your budget. A good agency will set expectations about the impact it can have, given your budget, complete the work within that budget; and be upfront when it will incur added expenses.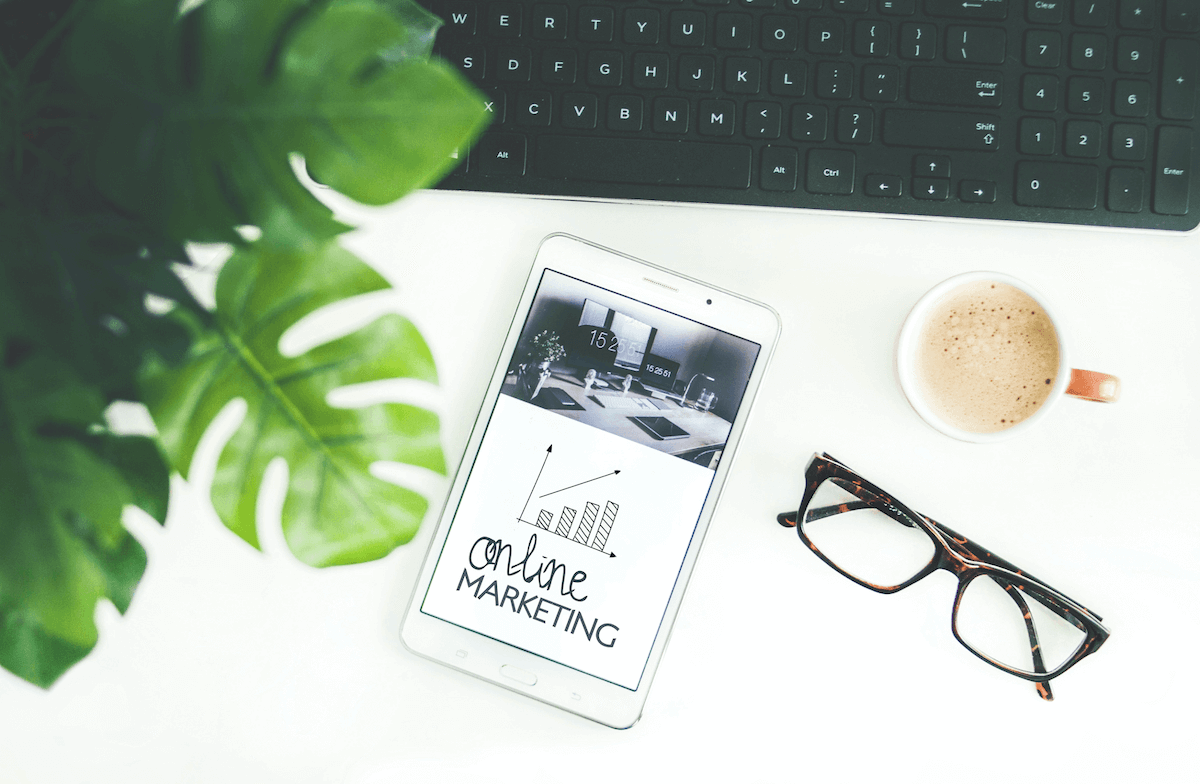 When to hire an ecommerce agency vs. hiring employees or freelancers
There's much debate over whether it's cheaper, faster, or more effective to hire an in-house team of employees or freelancers than an external agency. Having an internal team dedicated to marketing and branding might seem more efficient but also more expensive, while having an external team might seem more proficient but also more challenging to manage. Here are some of the pros and cons that could sway your decision.
An ecommerce agency vs. marketing employees
One benefit of building an in-house marketing team is focus. In hiring your own team you're ensuring it's committed to your brand. This means staff team members can dedicate all their time and resources to working for your business, whereas an agency team typically juggles multiple clients.
Building a staff marketing team can often require a larger budget than hiring an agency, since you're typically paying not by the project but by the annual salary. If you're a growing business it's not always clear which kind of marketing specialist should be your hiring priority; whereas bringing on an agency gives you access to its entire team of specialists.
Finally, in-house employees tend to develop a more thorough understanding of your brand, inside and out. They have deeper exposure to your company values and objectives, and can apply that knowledge to grow your business. 
An ecommerce agency vs. freelancers
Freelancers are a great resource for new brands just starting out, companies with a limited budget, and fast-growing brands in the process of transitioning from outsourced to internal resources. You can hire freelancers as your budget allows, and when you find good ones whose work is impactful, you can raise the hours you allocate to them and retain them as you grow.
Marketing freelancers typically specialize in a particular technology or practice, which is beneficial if you only require one-time projects and other short-term jobs. The advantage of a freelancer is specialized service at a lower cost than hiring an employee or an entire agency. A freelancer may have negotiable hours and a more flexible schedule, but that flexibility is also their prerogative — unlike an employee or agency, who commits to dedicating a certain amount of time to you.
Should you hire an ecommerce agency?
There are several benefits to working with an eCommerce agency to grow your business. It may seem risky to partner with an external organization, but the advantages weigh those out. It doesn't matter whether you're a new business or an established one. Whatever you and your business need—from SEO design to marketing campaigns—an eCommerce agency will be able to offer the most optimal solutions.
An eCommerce agency may seem like a substantial investment, but it's often a necessary one. It will help ensure you and your brand are heading in the right direction and maximize productivity. eCommerce agencies are designed to help a business grow—just make sure you're hiring the right one.
At Emotive, we recognize that many growing ecommerce businesses don't have the resources or expertise to invest in competitive marketing services: that's why our Customer Success team (included with every Emotive subscription) acts as an extension of your own team. Our dedicated shopping experts provide all the services you need to improve your conversion rates, from opt-ins to Black Friday sales to retention: customized copywriting for your brand, help selecting the right images and gifs, advice on creating Segments and Experiences, and best practices for compliance and deliverability. Learn more by signing up for a demo today.